The mass permanent staffing services are ideal for new companies or those that are in the process of expansion. However, the process should be as effective and efficient as possible to get the best results.
In this article, we will show you what this type of hiring is all about and why we are the right ones for it. Let us see:
1. What is bulk or mass hiring?
2. Our bulk hiring process
3. KinzaHR provides the best volume recruitment services in Dubai, UAE
1. What is bulk or mass hiring?
Do you want to know what is bulk hiring? This is the process of finding, selecting, and onboarding a large number of applicants to a company at one time. In this case, it commonly occurs when a company is in the process of rapid expansion and needs staff. Moreover, this type of hiring consists of a quick selection, conducting group interviews, and quick responses.
Therefore, this process is complete, it involves from the request for personnel to the offer of the job. However, even though the process is faster than normal, applicants must meet the requirements of the company. Although companies can carry out this process themselves, it is common for them to commission permanent staffing services.
1.1 Know the advantages of bulk recruitment
Having permanent staffing services through massive recruitment brings benefits to companies. Generally, there are three main reasons why companies resort to this type of contracting. These reasons are the following:
1.1.1 Cost savings
The mass hiring process allows companies to save on costs significantly. Thus, your company can save on administrative costs, and reduce advertising costs, for personnel, and applicants. Therefore, the expense is also less than when you do individual hiring.
1.1.2 Increases the presence of the brand
The mass search and hiring process is an indirect form of marketing by the company. This is because job seekers want to create a favorable impression by looking at the brand. Thus, the company obtains a particular benefit regarding its brand from the interaction between candidates and recruiters.
1.1.3 Optimization through technology
A company that seeks permanent staffing services, takes advantage of the softwareof recruitment. In this way, they can optimize selection processes, interviews, candidate reduction, and more. Hence, this advantage also allows for simplified and fast processes, reducing costs at the same time.
2. Our bulk hiring process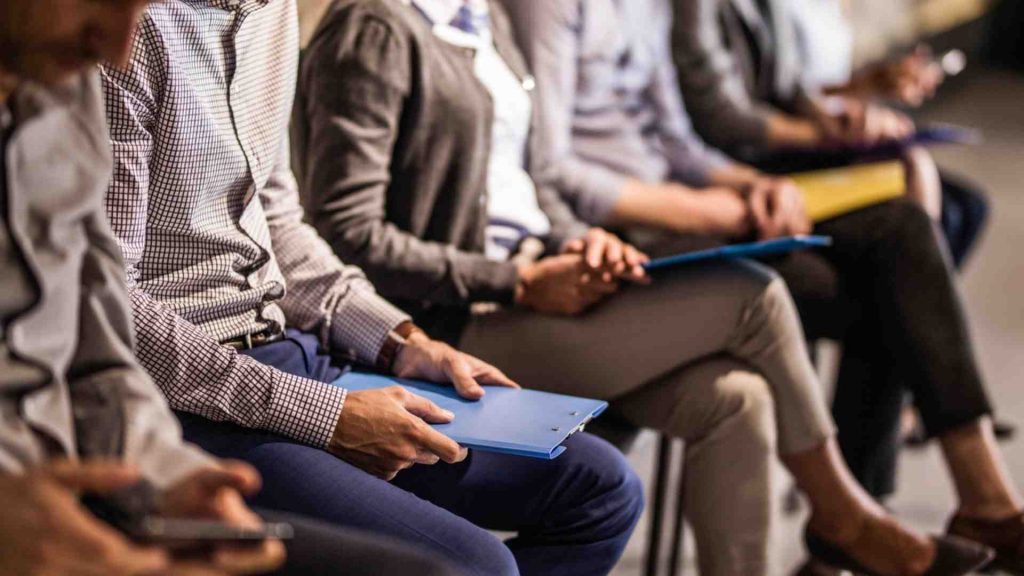 As specialists in mass hiring, we know the needs of your company to fill critical positions and achieve your goals. Therefore, we can offer you an optimal mass recruitment process according to your labor needs. This way, you can minimize unnecessary advertising, and lower administrative costs, and application fees per employee.
Then, as you will have seen, cost savings are a guarantee and you will have access to the right technology to facilitate the process. Therefore, we can handle the recruitment process for you while you take advantage of every advantage. Thus, we take care of the following:
We will find the right candidates to incorporate into your workforce without any problem. Hence, you will have a strong pool of talent at your disposal to make the best of your choices. In addition, our team of professionals manages the process so that it is as fast as possible without losing quality.
We will work closely with your company to understand the role or positions you want to fill in your company. Therefore, we will establish effective communication to locate and hire the best available talent. This is thanks to the fact that we have the necessary resources to get you employees of the highest level.
2.1 Choose us and you will get the best benefits
In addition to the above, we can guarantee that our bulk hiring process is efficient like no other. In this way, we offer you the following:
We are one of the main recruitment agencies in the country in which our professionals will provide you with the necessary help. This way you will obtain timely assistance at each stage of the process and offer you the resources that guarantee success.
We carry out the corresponding background and reference checks on each of the candidates. Therefore, we take responsibility for each person we find for you.
Our years of certified experience guarantee you the right guidance so that you have the best hiring process. In addition, our volume recruitment services will allow you to meet your employment demands at any time.
3. KinzaHR provides the best volume recruitment services in Dubai, UAE
The bulk recruitment process cancause you trouble if it is not done right and without taking into account the decisive factors. Therefore, we offer you our recruitment services, as we know every part of the process. In addition, our range of services covers the following industries:
Thus, if you want to obtain the best mass contract and permanent staffing services, we are at your disposal. You just have to contact us at the number +971 43 316 688 or send us an email at contact@kinzahr.com.
On the other hand, thetalentpoint.com has great job offers for professionals looking to work in the UAE. In this case, all you have to do is enter the said website and then you can upload your CV or send it to contact@thetalentpoint.com.