Companies in the UAE have a long list of tasks to complete before the end of 2023. This, if they want to keep their compliance with HR and UAE labor law. As a result, if you are unaware of them already, you must become familiar with all the recent amendments to UAE labor legislation. Consequently, you are going to be able to put them into practice and follow them as a result.
In this article, we will be talking about the new labour law in uae 2022 changes and guidelines. These include completely new employment prospects, flexible contracts and work formats, employee protection, plus more. When you become aware of these astounding new changes, you will comprehend their benefits. Let us examine!
Introduction to UAE Labor Law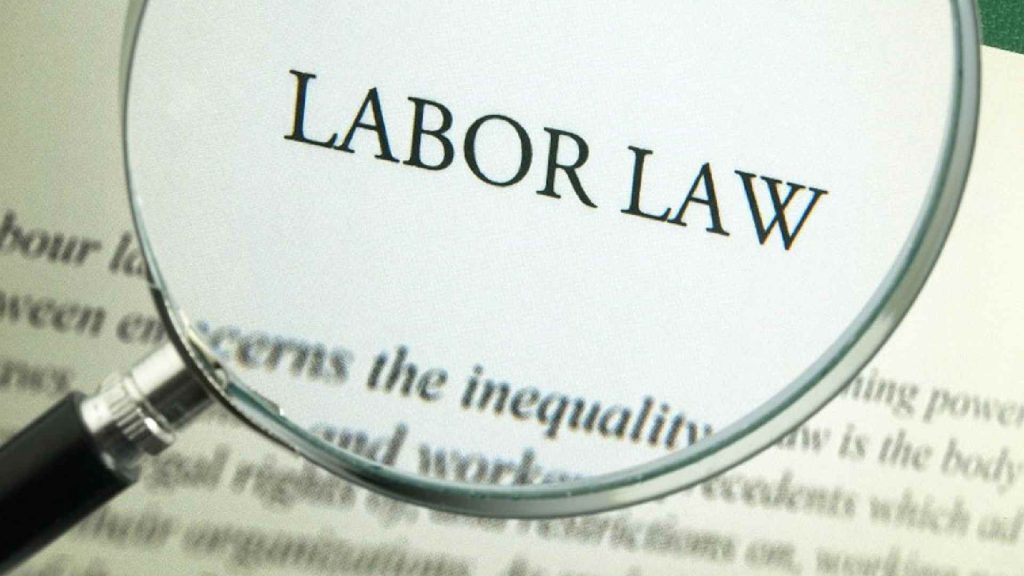 In February 2022, the UAE Cabinet adopted several of new restrictions to the private sector of the UAE labor code. These updated laws, which the government first outlined and released in November 2021, have an important objective. They will make many items available that were not before as they expand worker rights.
You must be aware, however, that the new changes will change the way the private sector manages employment. For instance, shorter, fixed-term contracts, joint responsibilities, and flexible working hours would all be included in the UAE Labor Law. Additionally, employees in the private sector can now stay in the area for 180 days following their employment termination.
In the instance of job sharing, these plans are now in place take into account employees changing careers and college students. Nevertheless, in addition to all of these changes, the UAE labor law 2022 also includes important leave-related changes. For example, the parental leave legislation will have new adjustments that you must know if you have work in the region and this concerns you.
Nonetheless, if you are the owner of a private business in the country, you need to let your employees know about these changes. Managers of private sector enterprises in the UAE must know that failure to carefully follow by the new rules could result in severe legal consequences. These include, costly penalties and fines for breaches.
Another important aspect of the new labour law in UAE 2022 for private sector is Emiratization. As well as its prohibition on all forms of prejudice. Including those against individuals based on gender, ethnic background, faith, socioeconomic status, nationality, or handicap. The new UAE labor law will also provide greater security against harassment for workers.
Wages Benefits & Compensation
If you are recruiting in the UAE, you must know that people are a company's most valuable asset, and team members' contentment at work is greatly influenced by remuneration and perks. A satisfying wage and benefits package can draw in dependable, driven, and enthusiastic individuals and may lower a company's staff turnover rate.
Benefits and compensation are two crucial facets of human resources. Perks like health insurance, paid time off, and pension plans are examples of compensation, whereas wages and salaries are examples of benefits. Benefits and compensation are significant because they can aid in luring and keeping exceptional personnel. Companies must provide a competitive wage and benefits package in order to remain in business.
Minimum Wage Requirements in the UAE
Due to the absence of any minimum pay standards in the UAE labor law, there is currently no national minimum wage or income. However, it is necessary that workers' incomes and earnings meet their fundamental necessities. UAE nationals' minimum pay and salaries are now according to their degree of education.
Consequently, if you are hiring, it is best to do so with PEO support, as they can also handle the minimum wage payment.
Employee Benefits & Allowances
Employee benefits are additional incentives that a firm provides to its employees in addition to their base salary or remuneration. These benefits could be monetary or involve other things that increase the overall income that employees receive. Here are a few examples of standard employee benefits:
Employees' provident fund.
Employee health insurance.
Paid leaves.
Statutory leaves.
Maternity/paternity leaves.
Allowances and compensation.
Gratuity.
In the United Arab Emirates, both locals and expats are entitled for job benefits and pay. Except for a few specific benefits that are solely available to UAE citizens, all mandatory employee benefits are provided to all employees across the country.
Deductions & Wage Protection
The precise elements that must make up an employee's compensation are not defined by UAE labor law. There are no required tax deductions because payroll in the UAE is not liable for income tax either. The national pension programs, however, require mandatory contributions from UAE citizens.
Also, after going through the recruitment process with an RPO, companies must pay their employees through the WPS. In this way, the authorities can oversee that the employers are making the proper payments to their employees.
Employment Contracts
A written agreement that both the employer and the employee must sign is known as a labor contract in the United Arab Emirates. Once the parties sign it, the labor contract UAE is binding. The nature and scope of an employee's job are constrained by their employment agreement. It frequently also includes timelines, schedules, and job goals.
An employment contract binds both the worker and the employer equally. The employer is required to provide all required salaries and benefits in line with the terms of the contract.
The UAE labor contract regulation allows for a wide range of employment contract types. It is vital that you grasp the following contract types:
Limited.
Unlimited.
Full-time.
Part-time.
Job-sharing.
Temporary plus contract workers.
Employers need to know that the different types of contracts will affect the way they operate their legal business in the UAE. Additionally, in order to work in the UAE for any type of profession, you need a work permit and the residency visa.
Limited Contract
The length of this contract coincides with resident visa, according to the new labour law for limited contract in UAE. Therefore, considering the worker's location, it may be granted for 2 or 3 years. This agreement will end as it expires in the UAE, unless they decide to end it early or renew it.
If a company has to hire people in the UAE for a specific set of responsibilities, a limited term labor contract is the best option. It is significant to highlight that the duration of the jobs is set. Limited term contracts frequently include no notice clauses. They thus simply expire once the prerequisites are successfully met or on the day they are due. Unless one of the parties ends it earlier.
The company can end a worker's agreement entirely on any of the 11 grounds, according to UAE Labor Law. In accordance with the terms of Article 121 of the Act, an employee may lawfully resign before the contract's conclusion. Fixed-term contract resignation in the UAE was relatively prevalent because the majority of workers were filing letters of non-renewal.
A limited term contract of employment must, at the very least, have the following information, according UAE Labor Law:
Beginning date
End date.
Type of work.
Place of labor.
Compensation's amount.
Time frame.
Unlimited Contract
According to UAE Labor Law, an indefinite length agreement has no restrictions and may be dissolved for any number of causes.
Contracts with an unlimited length are often thought of as being more flexible and logical than those with a limited period. As a result, in the top-jobs UAE, contracts with indefinite length dominate those with limited terms. It is possible to in place for independent workers but not engaged with projects if the project's duration is determined in advance.
A flexible labor contract in the UAE must, at the very least, include the following information, per UAE Labor Law:
Beginning date
End date.
Type of work.
Place of labor.
Compensation's amount.
Time frame.
Employees who agree to contracts with flexible scheduling provisions may have some control over the hours they work. Also, an employer can request that a worker keep up a variety of work arrangements throughout the course of a year.
In both cases, a worker's hours are inconsistent. The business must still abide by the rules regulating overtime and task limitations.
Working hours & Leave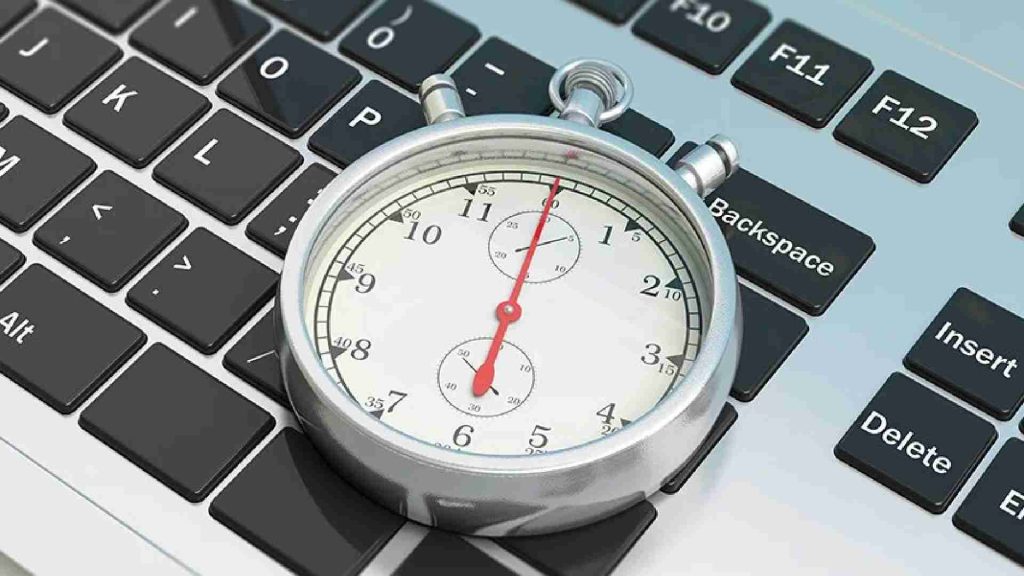 You must be aware of the amount of hours you must put in while working in the UAE. The UAE Labor Law clearly outlines the maximum quantity of work that a person may have to perform depending on their job, industry, and position within an organization.
Standard Working hours in the UAE
The typical workweek in the private sector is 48 hours long, or 8 hours per day. For public sector employees, higher education workweeks break down into four-hour days. Workers have access to take a few breaks between working hours if the job lasts more than five hours.
Over a six-day workweek, the total number of hours worked cannot be greater than eight each day, or 48 hours. Additionally, for some businesses, the standard workday might extend to nine hours. The number of hours worked each day falls by two hours during the Islamic holy month of Ramadan.
Annual Leave & Public Holidays
An employee must swiftly use the leave they have accrued each year. If they do not use the leave, they can qualify for redemption before the end of the year.
Employees are allowed to accrue leave at a rate of two days per month for the initial six months. A worker who has been operating with a business for a year is legally eligible for a month of leave. The law distinguishes between the following categories of extraordinary leave:
Maternity leave.
Compassionate leave.
Study leave.
Employers must abide by public holidays in the UAE, these are:
Gregorian New Year.
Eid Al Fitr.
Arafah Day.
Eid Al Adha.
Hijri New Year.
Prophets Mohammed's birthday.
Commemoration day.
National Day.
Termination & Resignation
Termination of a job is the worker's exit from their work at the request of their employer. While most people say that termination is firing, it can also be layoffs.
Resignation, often known as quitting, refers to the act of terminating your own employment. When you offer your resignation, you are providing your manager with a formal declaration that you are terminating your contract or connection with the organization.
Employees generally resign when they find other work or for personal reasons. Remember that if employees provide their resignation notice, employers must provide uae new labour law 2022 gratuity.
Termination of Employment Contracts
The UAE labor law enables notice to be given to terminate contracts at any moment throughout the period. However, only for a legitimate reason. This can happen only if the party provides the writing notice according to what the employment contract stipulates. The practice of dismissing an employee with cause other than poor performance or inappropriate behavior is now acceptable.
Redundancies are now a justifiable reason for termination. Only in the event of financial or extreme hardship for the company, insolvency, or bankruptcy. Perhaps most noticeably, this.
Resignation & Notice Period
UAE labor law notice period must happen when there is a resignation of contract. The minimum notice term is still 30 days even if notice periods are now set at 90 days. This is likely to be an unwelcome trend for employers who have to cope with the departure, replacement, and hiring of senior executives. As these often have notice periods of 6 months to a year.
An employee must offer at least 14 days' notice if they desire to leave their position during their probationary period.
End of Service Benefits
The new UAE labor law alters how end-of-service tips are given. All workers have become eligible to get the entire end-of-service bonus.
However, employees must stay with their firm for a minimum of one year in order to qualify for a gratuity.
Learning about the UAE labor law is essential when recruiting employees in the area. Therefore, as an employer, you must obtain all the information you can about this issue. If you want to learn more about this and other topics, you can go to our blogs section.