Finding an ideal recruiting partner can be a challenge, especially if you do not know where to start. If you are looking for a recruitment agency in Abu Dhabi, there are many options available to choose from. In principle, what you need to know is how to find the perfect recruiting partner for your company Additionally, when making this decision you have to know how to work with them to ensure that their hiring process is as efficient as possible.
In this article, we will explore how to find a good recruitment agency in Abu Dhabi and how to work with them. This way, you can ensure that your hiring process is as effective as possible. The first thing is to keep in mind that not all recruitment agencies are the same. Some specialize in certain sectors or types of work. You can also find others that have a wide range of offers. Finally, if you want to choose the right staff agency you have to consider your specific needs and look for an agency with experience in the area.
Why Choosing the Right Recruitment Partner Matters?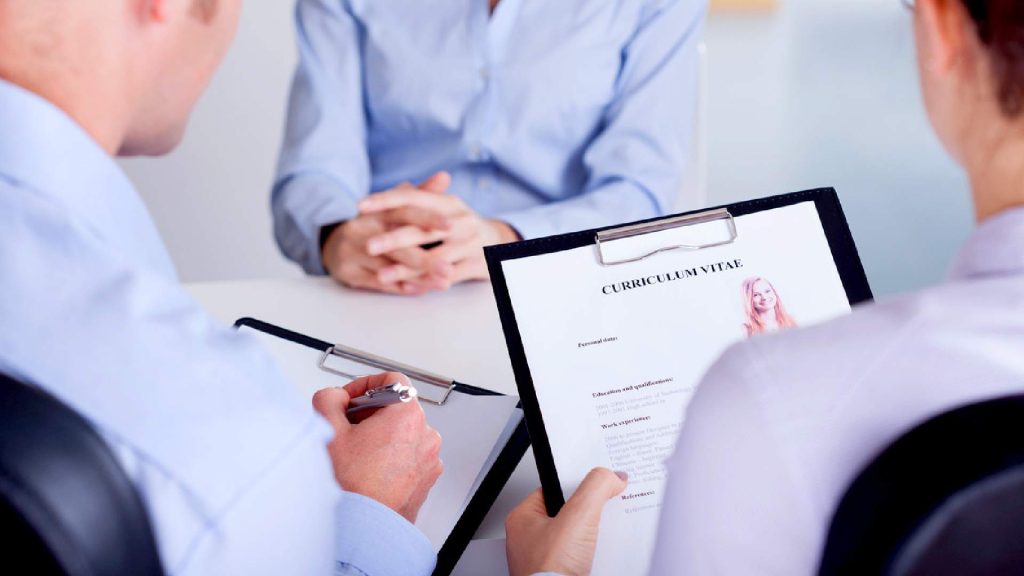 Having a good hiring partner will ensure that you can count on support throughout the entire process. In this way, you will have help from writing a report to advertising jobs. In addition, these will help you during the search for candidates, initial interviews, the organization of these interviews, etc. For this reason, you need to have the best recruitment agency in Dubai.
Partners can usually help you through the onboarding process and will make sure the employee can adapt well. In addition, they are aware of all talent retention and acquisition trends. For this reason, good partners can know your company correctly. This way, they can accurately represent your company's culture and brand.
On the other hand, a good recruiter has access to promising candidates in their information networks. This way, you know where to look and have no problem approaching potential candidates for your company. In addition, having a more specialized knowledge of the market can offer you a much better vision of the industry, and your company can benefit from this.
The hiring process takes a long time and is not very cheap. For this reason, partnering with the best recruitment agency in Dubai will help you reduce these processes considerably. On the other hand, a good partner can quickly distinguish good candidates and detect any negative points quickly. Additionally, at certain times, a recruiter may be able to offer contractual solutions to alleviate the problem.
Role of Recruitment in Business Success
When recruiting personnel, candidates must adapt correctly to the company culture. In addition, they must have the potential to grow with the company. In this way, you can avoid high staff turnover, which is very costly for the company both in time and money.
For this reason, currently, employees are looking for the best jobs in the UAE. They do this with companies that describe the vacancy in detail. In this way, solid hiring processes are capable of improving morale in the workplace. All this is thanks to the fact that it can incorporate people who fit within the culture that the company has.
Additionally, spending the time necessary to find the ideal candidate demonstrates your commitment to employees. Making it evident how willing the company is to invest in them. When a company recruits new members, it can increase the company's production. In addition, the simple act of hiring helps the company to incorporate new talents that offer more added value to its company.
For this reason, hiring correctly can mean the difference between success and failure. In this way, companies must always attract the best possible talents. On the other hand, if a position remains empty for a long time, this directly affects the team and the company itself. Because of this, you must have a good partner who can help you quickly fill vacancies and retain high-quality employees.
Key Qualities to Seek in a Recruitment Partner
There is a large number of recruitment agencies in Abu Dhabi and therefore different types of recruiters are available. Everyone wonders how to know which one would work best for their business and its needs.
Once you know what type of recruiting partner would suit your needs, it is important to know how best to evaluate your partner. Generally, the recruitment services in Dubai that a partner provides have to have the following qualities.
Passion: It is important to find a recruitment agency in Abu Dhabi that has the same enthusiasm for the business as you. The hiring process is difficult and you need someone who will be your brand ambassador and, in turn, tell the company's story. Of course, by doing it you do it as well as you.
Honesty: To have a successful partnership, there must be transparency, honesty, and a collaborative approach. It is unlikely that by allowing anything other than this, you will have trouble achieving success.
Aligned values ​​and culture: The recruitment agency in Abu Dhabi that you are going to hire has to align with your culture and values. This is an effective way to find someone who will be easy to do business with. It is important to have a partner who does business or partnerships the same way you do. Thus, you will have access to an effective and pleasant association.
Knowledge of the industry or area: If you want to partner with an agency that knows its industry you have to make sure that it knows its sector. This way, you will not have to teach or explain anything to the recruiting agency. That is, you will save work and, therefore, time. Additionally, with this, they will be able to guide you from a position of knowledge.
Industry Expertise and Knowledge
The best recruitment agency must know everything about the industry. In this way, third-party recruitment companies must know that there is a lot of competition in almost every possible aspect. This happens because the UAE is currently one of the most important economic centers in the world. For this reason, recruitment agencies are not exempt from competition.
Many things can help you stand out and knowing the industry is key to this. Part of the benefits of hiring a recruiting agency is that they have more information than you do. In this way, a recruiter must perfectly understand everything about your industry. From the terms, standards, and technologies that are implemented in the different sectors of the industry.
Furthermore, it is extremely important that you are very clear about market expectations. For this reason, searching for the best talent comes with better knowledge of the industry. In this way, the skills and qualities of the candidates must be taken into account and how these best match the vacant position. It is important to know that industries have their terms and specialties.
For this reason, the nuances mentioned have greater weight in hiring. Even when the hiring processes are the same, the nuances are the differentiating point between recruiting agencies that know and do not know their niche. In this way, recruiters who know the industry you manage are a very valuable asset for you.
Tailored Recruitment Strategies for Your Needs
All companies need personalized recruitment strategies. This way, they can ensure that companies find the ideal candidates for their vacancies. Any recruitment agency in Abu Dhabi can help through personalized recruitment strategies. Each of these must be adapted to the unique needs of each client.
In this section, you will see the most common ways in which personalized recruiting strategies help companies.
Identify the specific needs of the vacancies: Any recruitment agency has to identify the specific skills and experience of each vacancy. Thanks to this, the hiring process can focus on finding candidates who meet those requirements.
Access to multiple channels: A personalized recruiting strategy involves using a variety of channels to reach potential candidates. For example, social networks, networking events, and job boards. By using a multi-channel approach, the recruitment agency in Abu Dhabi can increase the reach of recruitment. In addition, you guarantee the attraction of a broader group of applicants.
Job Description Customization: Any personalized hiring strategy involves creating customized job descriptions. That is, provide a general description of the vacancy including the unique requirements of the job and the company culture. Thus, people who are looking for the best job in the UAE can find it more simply.
Provide a positive candidate experience: Any recruitment agency in Abu Dhabi has to help create a positive candidate experience. To do this, they have to provide timely feedback and information to applicants throughout the hiring process. This way, you can help build a positive reputation for the company. This will make the company more attractive to top talent.
Factors to Consider Before Finalizing
Generally, it takes job seekers more than three months to find a job. During this time, candidates have to go through a difficult hiring process and nerve-wracking job interviews. This is why it is essential to find a recruitment agency in Abu Dhabi that will help you find the best professional opportunities. Of course, in the shortest time possible.
A recruitment agency in Abu Dhabi is tasked with finding an ideal candidate for your vacant positions. That is why, if you are looking for candidates to fill vacancies in your company, it is best to hire a recruitment agency. Once you have an agency that interests you, you have to verify that these aspects are in line with those of your company.
Agency Specialization: Most recruitment agencies in Abu Dhabi tend to specialize in a specific area. For instance, engineering industry or accounting and financial services. It is best to partner with recruiting agencies that have the same expertise as you. The reason is that they will have the ideal influences to help you improve your career in the industry.
Track record: There are many recruitment agencies in Abu Dhabi. Thanks to this, it can be stressful to choose one, especially when most have good reviews. That is why you have to look for which one is truly the best, for this you will have to investigate its history. For example, a good first question is to know how many years they have been on the market. If they have a lot of time, chances are they may be doing a great job of maintaining themselves and standing out.
Flexibility: There are recruitment agencies that tend to be rigid in talent acquisition contracts. It is best to work with a recruiter who is flexible and creative on the subject.
Ensuring Alignment with Long-Term Business Goals
If you want to ensure that your company has the ideal combination of experience and skills, it is important to have full knowledge of how recruitment agencies work. In addition, the business objectives have to be aligned with the talent to be hired. As a result, you will be able to find and hire the best candidates for your company. In turn, you will be sure that everyone will be satisfied with their functions.
Companies need to be in harmony or tune with their talent. In other words, a recruitment agency with the function of attracting, developing, retaining, and motivating employees has to be in harmony with the company's culture and strategy. In addition, it is important to guarantee that the entire work team shares values ​​and objectives. Thus, they will be able to work together efficiently to achieve the objectives or goals.
Aligning talent with business objectives and strategies can help them achieve goals. Additionally, it will create a feeling that employees are valued and committed. On the other hand, it will also help you better understand how to have a good connection with the company. That is, understand why it is so important and what its specific function is. This way, you can better understand what their role is and what their contribution is to the success of the company.
Finally, by understanding how recruitment agencies work, companies can better plan the growth of their business. The reason is that they can prevent and anticipate potential problems before they appear. Additionally, they can identify possibilities and opportunities to improve performance. Thus, you can avoid any inconvenience and therefore, you will be able to reduce costs in commercial activities.
Partnering with Kinzahr: Your Path to Successful Recruitment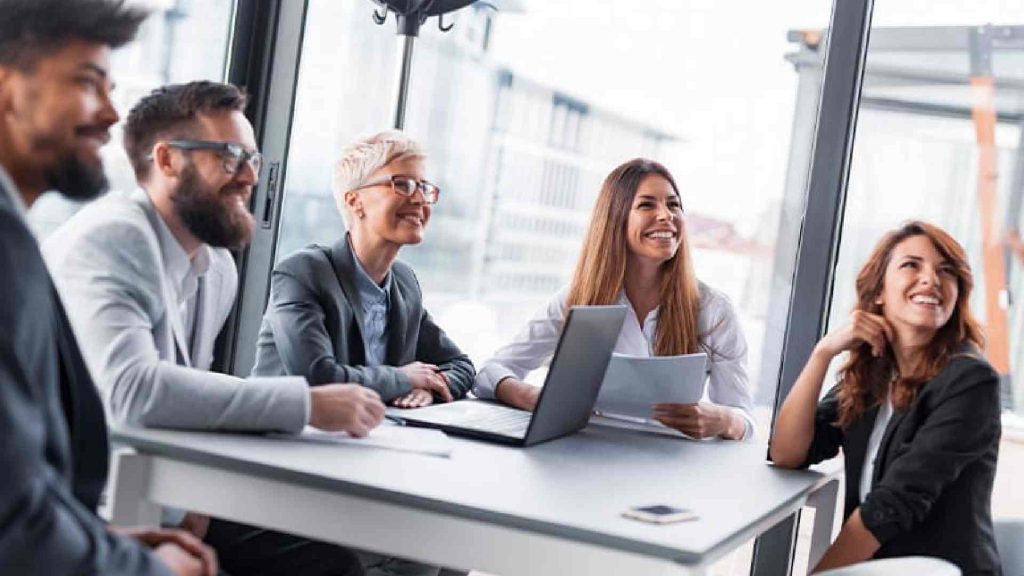 It is very helpful to know everything about how recruitment agencies work. This way, you will be able to know what every recruitment agency should have and how they hire the best talents. Currently, KinzaHR is the best recruitment agency you can find. Thanks to his years of experience in the market, he has been able to help many employers and employees connect.
By choosing KinzaHR as your recruiting partner, you can count on the benefits it provides. As is its wide network of highly qualified candidates. In addition, they are very efficient throughout the selection process and provide professional advice. You can even take care of the entire hiring process.
In this way, they will be in charge from the publication of the advertisement until the final contract is made. For this reason, choosing KinzaHR as a partner will be very beneficial for your company. In addition, you will be able to save money, resources, and all the time to carry out the hiring processes. Partnering with us will open great doors for you and you will be able to access the most up-to-date information on the labor market.
You can get all the information you need by entering the KinzaHR website. However, if you want to obtain this information faster, you can call us at +971 43 316 688 and you will receive information from our experts.