In the UAE, the government aims to significantly increase the number of UAE nationals who work in the private sector. And to accomplish that goal, the Cabinet launched several laws, including Emiratisation rules in the UAE Labour Law in 2022. UAE companies must comply with these new regulations as per the Labour Law to benefit UAE nationals and avoid penalties.
In this article, you will learn everything you must know about this section of the UAE Labour Law in 2022. And if you own a company in the UAE, being aware of these new rules will help you avoid fines. For example, you must be aware of the most recent changes to the law and the requirements employers must meet. Let's observe:
1. What is Emiratisation?
2. Emiratisation in the UAE Labour Law in 2022
3. What are the requirements for Emiratisation?
4. How can Kinza HR help you complete your Emiratisation process?
1. What is Emiratisation?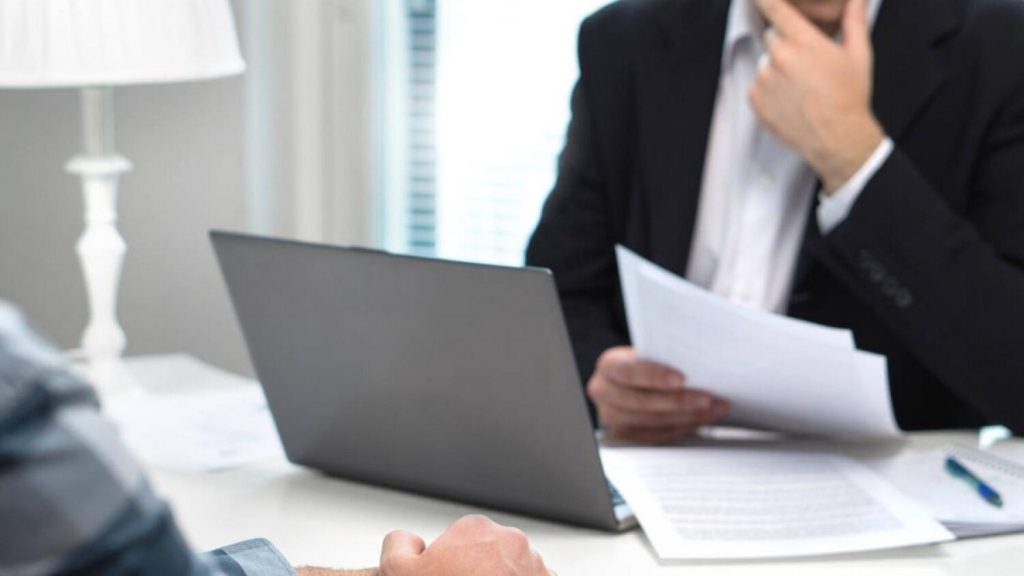 Emiratisation is a new project or initiative that the UAE government launched to raise the rate of employment of UAE nationals. And according to the UAE Labour Law in 2022, there are new Emiratisation quotas that companies must fulfill. However, it is essential to be aware of the current quotas, and among the most important ones, we can find:
2 percent (for commercial entities with more than 50 employees).
4 percent (for banks).
5 percent (for insurance companies).
On January 1st, 2023, the new Emiratisation requirements will take effect, as well as the penalties for non-compliant companies. But apart from the Emiratisation scheme, there are other new initiatives that the authorities launched, which are the Classification Law and the Nafis program.
2. Emiratisation in the UAE Labour Law in 2022
As we mentioned before, the government introduced important changes to the UAE Labour Law in 2022. And some of these changes are related to the Emiratisation rules that companies in the UAE must comply with. By introducing these regulations, the government seeks to increase or promote the employment of UAE nationals in the private sector.
Below, we will explain all the details you must know about these changes and the new rules related to Emiratisation. It includes the penalties that a company may face due to non-compliance with the new rules.
Furthermore, you will find the specifications and criteria that the Classification Law involves, which is part of the changes recently introduced. Lastly, the Nafis program, another element related to the new Emiratisation scheme, will be described below. If you are a business owner in the UAE, following the rules of this new initiative will be vital.
2.1 What are the most recent changes to the Labour Law regarding Emiratisation?
The UAE Labor Law in 2022 includes a number of considerable changes that all businesses must be aware of. More precisely, there are three main recent changes that can be outlined, which are the following:
Firstly, the UAE government introduced the Ministerial Decision No. 279 of 2022. This new Ministerial Decision is about the Emiratisation in the private sector, also known as the 2 percent Emiratization Law.
The second modification that the government introduced is the Cabinet Decision No. 18 of 2022, which is the Classification Law.
And lastly, you will also find the new rules and regulations governing benefits under a new scheme. This is a scheme known as Nafis, which we will talk about later on.
Keep in mind that your company must comply with the Emiratisation Law, the Classification Law, and the new rules under the Nafis scheme. Otherwise, you might face severe penalties and fines due to non-compliance, which can obviously generate a negative impact on your business.
2.2 What are the penalties businesses can face for not complying with these rules?
Non-compliance is something you should avoid if you are operating a business in a country like the UAE. And the main reason is that not complying with the UAE legislation framework can bring serious consequences for business owners. Particularly, when it comes to the new Emiratisation program, these are the penalties the UAE Labour Law in 2022 includes:
There will be a minimum fine of AED 6,000 per month in lieu of each Emirate employee not hired. From January 1st, 2023, the pertinent authorities will start to issue these fines. Furthermore, you should know that these fines will also be increased on a yearly basis. In addition, if a company fails to pay these fines, its work permit applications will be suspended.
On the other hand, there is another penalty for companies that fail to comply with their Emiratisation quotas for 2 consecutive years. In this case, those companies will be demoted to the third category under the new Classification Law, which we will explain below.
2.3 Things you should know about the Classification Law
Apart from the requirements and penalties that the new Emiratisation program includes, you must also know about the Classification Law. This new law does not require positive actions. However, all companies must know about the implications of their classification. And how is this new law relevant to the Emiratisation initiative? The more local nationals a company employs, the higher and better will be its rank and benefits.
According to the new UAE Labour Law, businesses will be classified into 3 main categories: first, second, and third. The classification of a company will depend on different elements, which include Emiratisation and the promotion of workforce diversity. Plus, it will also depend on general Labour Law compliance. Below, we will mention the features of each classification category.
2.3.1 Characteristics of companies that fall within these categories
The UAE Labour Law in 2022 specifies the requirements that companies must meet to belong to any of the three categories. For example, to belong to the first category, companies must comply with Labour Law's Decree Law No. 33 of 2021. It includes its executive implementing regulations. And also, companies must comply with labour-related resolutions and decisions, as well as the WPS (Wage Protection System).
Additionally, first-category companies must meet additional criteria that include:
Hiring national workers at a rate of no less than three times the target Emiratisation quota.
Cooperating with the Nafis program to recruit and train no less than 500 citizens per year.
On the other hand, companies classified in the second category should comply with the Labour Law and its executive regulations. In addition, they should also comply with supplementary resolutions and decisions. Plus, promoting a diverse cultural and demographic workforce is also a requirement.
And lastly, you should know that companies can fall into the third category if they are not compliant with the previously mentioned laws, resolutions, and decisions. Also, not promoting demographic and cultural diversity can demote them to this category. Committing violations (like faking Emiratisation quotas or hiring employees without the required work permits) is also a reason to demote companies to the third category.
2.3.2 Importance of the categories of the Classification Law
Depending on the category a company belongs to, the fees for applying for work permits will significantly vary. For example, fees range from AED 250 (for first-category entities) to AED 3,450 (for third-category entities).
And apart from the financial considerations, the reputation of a company will also be influenced by the category it belongs to. For example, if a company is demoted to the third category, it will potentially impact its reputation in the market. And that is because third-category companies are classified as entities that do not comply with their legal obligations.
On the other hand, you should also know about a requirement that the Classification Law specifies. And that is the insurance for workers. According to the UAE Labour Law in 2022, a company must pay a bank guarantee of AED 3,000 for each employee or to insure each employee. This is in accordance with an insurance mechanism, which the Ministry of Human Resources and Emiratisation approved.
2.4 What should know about the Nafis program?
Apart from the Classification Law and Emiratisation scheme, there is another initiative that aims to support Emirati nationals as well. The Nafis program has the main goal of supporting Emirati nationals in developing their professional careers in the private sector. And this initiative will provide a variety of benefits for both employees and employers who register with Nafis.
For instance, some of the benefits that this program includes are:
Career counseling and apprentice programs.
Reduced pension contributions from the employer for UAE nationals.
Child support for UAE nationals (at least AED 800 per child per month).
Salary support for UAE nationals working in the private sector.
Financial support for Emirati employees in case they lose their jobs.
And are there any penalties for not registering with Nafis? Since it is a voluntary scheme that encourages participation, there are no penalties. But it is recommendable to register for this program if you desire to get the previously mentioned benefits.
3. What are the requirements for Emiratisation?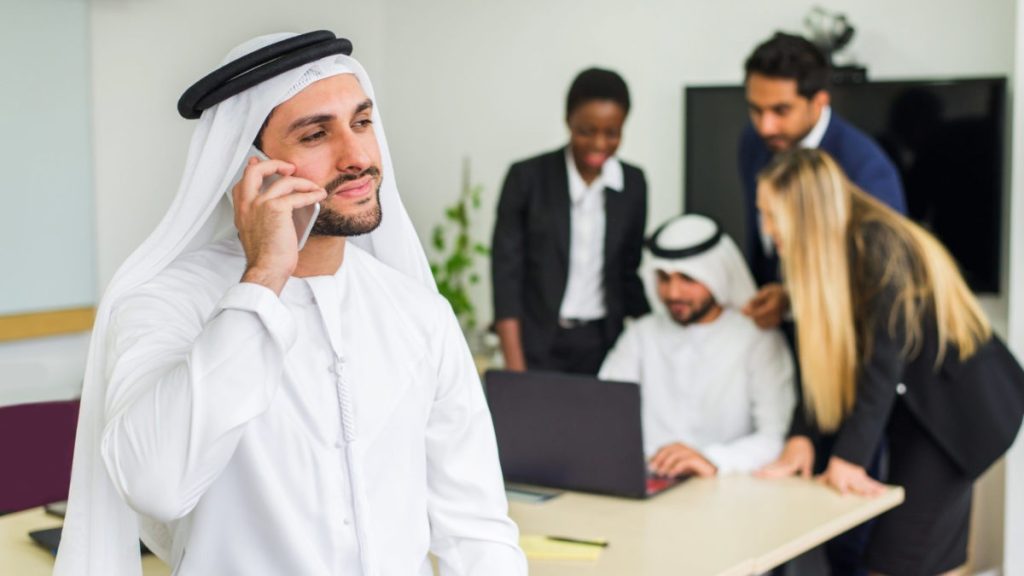 As per the UAE Labour Law in 2022, at least 2 percent of a company's workforce must have Emirati employees. This applies to companies that have over 50 members. In other words, depending on the number of workers they have employed, companies must hire a number of Emirati employees. Let's observe:
If a company has between 0 and 50 workers, it must hire at least 1 Emirati worker.
If a company has between 51 and 100 employees, it must hire at least 2 Emirati employees.
But if a company has between 101 and 150 employees, at least 3 Emirati employees must be hired.
And lastly, a company with 151 or more employees must hire 1 Emirati worker for every 50 or less workers.
These requirements apply for private sector companies that hire skilled employees. According to the Ministry of Human Resources and Emiratisation, a skilled employee is an individual that belongs to a particular worker category. And the existing worker categories are the following:
Professionals in technical, scientific, and humanitarian fields.
Technicians in technical, scientific, and humanitarian fields.
Legislators, business executives, and managers.
Service and sales occupations.
Writing professionals.
Furthermore, a skilled employee is someone who has a secondary school certificate (its equal or higher). Plus, this individual must also have a worker's certificate attested by a relevant authority and a monthly salary of at least AED 4,000.
4. How can Kinza HR help you complete your Emiratisation process?
By choosing Kinza HR as your business ally in the UAE, completing legal processes such as Emiratisation becomes significantly easier. And apart from providing you with professional advice to complete these legal processes, we can also provide many other solutions. For example, in case you operate a business, we can provide you with the following services to increase its efficiency:
And apart from Emiratisation and the previously mentioned services, our specialists can also provide expertise in many areas, including these:
Do you desire to get professional help to complete your Emiratisation process? If so, then Kinza HR will be your ally and will provide you with the knowledge and resources you need. And the only thing you need to do is to contact us by calling us or sending us an email at contact@kinzahr.com. This way, you can let us know about your needs and get further information about our services and solutions.
On the other hand, if you are seeking for a suitable job opportunity in the UAE, you should visit thetalentpoint.com. On this platform, you will find countless job opportunities to work for the best companies in this country. Besides, this job portal is also useful if you desire to find a job in any other Middle East country. So, if you desire to learn more about this portal, make sure to send an email at contact@thetalentpoint.com.