In the UAE, local employment services are solutions that involve two parties to hire and maintain employment connections. It is a service that employment offices provide to assist international corporations in not only finding competent personnel in the region; but also managing labor contracts, payroll, and perks for these companies' employees.
In this article, about local employment services, the role of employment professionals in the region, how to employ staff, and more. Dealing with an employment agency to fill your employment needs is always the best option for businesses; therefore, you should be aware of the procedure. Let us observe:
1. Overview of the employment service
2. The Role of employment service in the UAE
3. How to employ staff in the UAE?
4. What are the benefits of employment services?
5. Why choose us?
1. Overview of the employment service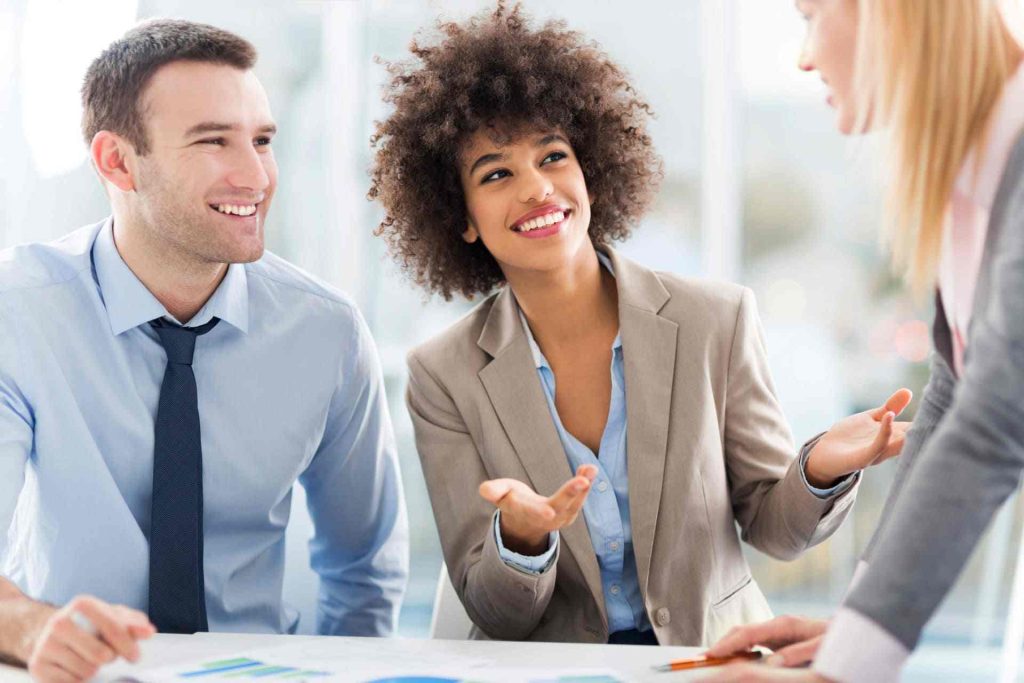 The global COVID-19 pandemic and the ensuing employment crisis have brought to light the crucial role that employment services actors; such as public employment services and private employment agencies, play in connecting jobseekers with open positions, assisting employers in finding the workers they need, and assisting both parties in adapting to changes in the labor market.
Companies that hire UAE workers must be familiar with important facets of UAE labor and contract legislation and rules. This section discusses the various kinds of labor contracts in the UAE; plus, provides straightforward answers to common inquiries concerning the hiring procedure.
1.1 Employment contracts
A worker may obtain employment on a fixed-term employment contract for up to three years in accordance with Federal Decree-Law No. 33 of 2021 on the Regulation of Labour Relations in the Private Sector, or the "UAE Labour Law" (which became effective on February, 2nd, 2022).
The contract is deemed extended under the same conditions and terms as the original contract if it is not renewed or prolonged after it expires and the participants continue to fulfill their obligations under it.
When determining an employee's end-of-service benefits, any renewal or extension of the conditions of the employment agreement will be taken into account. The employer must pay the employee the double monthly income they do not receive the contract after one month but before the end of the year.
According to the law, unlimited employment contracts must be adapted into fixed-term employment agreements in conformance with this decree-law within a year of the start of the current contract. The Cabinet may also decide to extend the contract for additional time periods if it is necessary and in the public interest. The terms of this decree-law will also be applicable to contracts for limitless employment signed in accordance with Federal Law No. 8 of 1980.
1.2 How long is the employee probation period in the UAE?
The employee's probationary period cannot last longer than six months or obtain an extention for an additional period. The trial will be added to the employee's service when the probationary period is over and they continue to work. During the probationary phase, the employer can dismiss the employee for any cause with 14 days prior written notice.
If an individual want to join another company in the UAE while still on probation, he must give the employer written notice that is at least one month in length. Unless the present employer and the employee agree differently, the new employer in this situation must pay the current firm for the cost of hiring the employee.
Nevertheless, if an employee leaves their position during their probationary period with the goal of leaving both their employer and the UAE, they are required to give a 14-day advance written notice.
Unless otherwise agreed upon by the present employer and the employee, the new employer will be responsible for covering the costs of the employee's recruitment should the departing worker return to the UAE within 3 months of their departure on a new work visa.
2. The role of employment service in the UAE
Employers and employees generally agree to offer specific services under the provisions of an employment contract. The employee receives a salary or hourly wage in exchange. Matching job searchers with employment prospects is one of the employment service's responsibilities in the UAE. However, this is only one aspect of their work; instead, the emphasis is primarily on the employee side.
An agency employment services provider becomes crucial for employers as a window into the nation's HR laws and regulations. HR is a challenging topic, especially in a nation like the UAE. Most of the regulations are written in Arabic, and they are changed frequently. As a result, it is difficult for international businesses and investors to stay current and adhere to regulations.
Agencies for employment in the UAE can assist foreign businesses in managing all issues relating to employee relationships; such as contracts, payroll, benefits administration, and labor disputes.
3. How to employ staff in the UAE?
A common query from our users concerns the possibility of hiring personnel in the UAE. Let us observe:
Employing personnel through an HR agency is the first method; which is typically used by businesses with established legal entities in the UAE. As we have been saying, managing payroll and HR may be challenging and necessitate a thorough understanding of local law. Compliance issues with the government may result from improper staff management. For this reason, businesses in the UAE outsource payroll and HR to a regional HR firm that handles all elements of employment.
On the other hand, labor dispatch is another choice, primarily employed by UAE representative offices. A triangular employment arrangement known as labor dispatch involves the host firm hiring workers from a dispatch job agency and then sending those workers to work for the host organization.
Moreover, another alternative is a Professional Employment Organization (PEO). A PEO is the greatest option for businesses that do not want to establish a legal presence in the UAE; but, yet need to employ personnel to run their local operations or do market research. A PEO provides a comprehensive range of services; such as employee dispatch, payroll processing, employee benefits, and human resource outsourcing.
4. What are the benefits of employment services?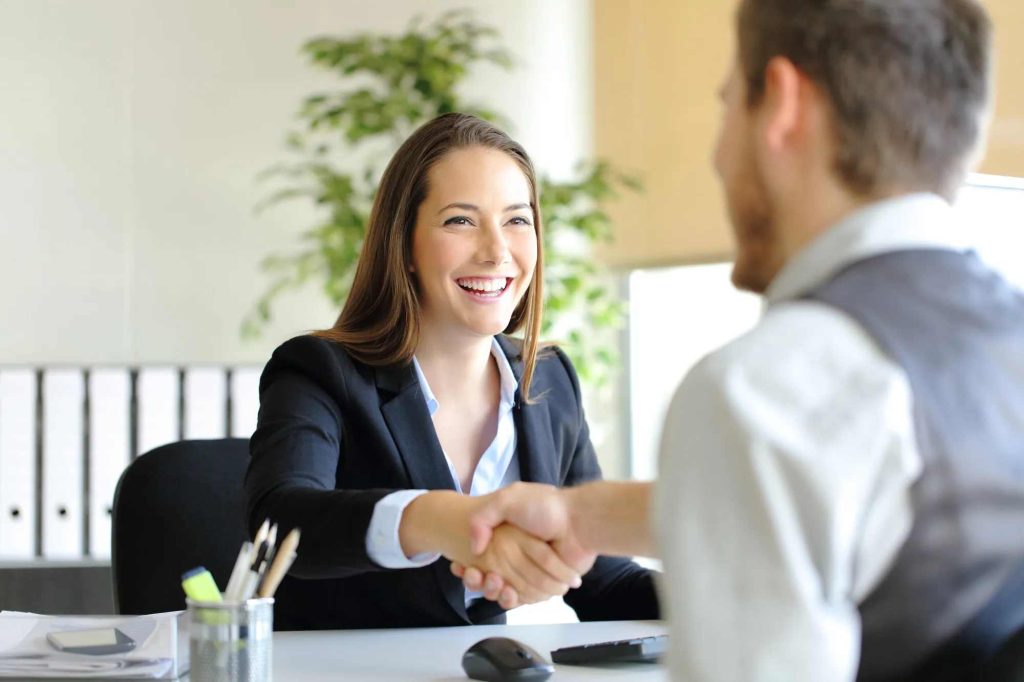 Local employment services providers have developed into a vital resource for sourcing talent quickly and effectively; especially, as employers increasingly resort to part-time, freelance, and contract employees to fill their workforce gaps. Here are just a few of the many benefits a reputable staffing agency can offer your company.
4.1 Save time
Jobs that cannot be found through a straightforward job search are available to individuals through local employment services. There are therefore several options available to the contestant. Additionally, from the perspective of the candidate, the recruitment agency handles the majority of the work; thus, the candidate has little to do.
Most recruiters are aware of the various industry trends and developments. And they make an effort to match candidates with available positions in line with those conditions. They only hire the number of people the organization needs.
Especially if the employment outlook for new hires is not favorable and constant. The majority of the paperwork and laborious work is handled by the recruitment agency, not the company, which would otherwise have to spend hours upon hours each day searching for new employees.
4.2 Expertise
The expertise of staffing firms is consistently higher than that of the majority of businesses' human resources departments.
The employment service typically meets with people from different industries, giving them the chance to know about the most cutting-edge technology as well as how it is evolving and current market trends. This is in contrast to the human resources department where they only interact with one particular type of person.
Additionally, instead of the HR department of a company, recruiting companies are better suited to working long, tiresome hours to hire prospects. In addition, they offer skilled recruiters and job specialists for less money than the majority of third-party businesses.
4.3 Cost
Most businesses benefit from using local employment agencies because they avoid having to pay additional costs for hiring new employees and supporting various procedures like pre-employment testing, background checks, and drug tests. By building payroll databases, they also offer further cost reductions and administrative advantages.
Small and medium-sized businesses can rely on local employment services to supply them with highly qualified and effective workers at a spectacular rate. This is required to manage the selected applicants' training expenses and keep costs in check.
Agencies for employment complete the task more quickly than HR since they have employees that are specially trained for such hiring, which saves both time and money.
4.4 Network
Unlike most firms' HR departments, staffing agencies have access to a much larger network of potential employees. Typically, when a business wants to hire people, they first advertise, then conduct interviews, do background checks, and file the necessary paperwork to make the hire.
On the other side, recruiting firms have a wide-ranging network where they are already in touch with employees they have identified as dependable, adaptable, and qualified for the position.
In contrast to the direct recruitment method, which requires a company to wait months just to get the necessary number of people, using a recruitment agency allows a company to easily satisfy its workforce needs in a matter of days or hours.
4.5 Providing necessary guidance and skills
Local employment services hire knowledgeable recruiters with skills. They are aware of recent market trends and changes, and they are also skilled at choosing the right candidate from a large pool of applicants based on the standards established by the employer. Moreover, recruitment offers instructions and advice on how to build a CV, perform effectively in an interview, attend the interview with confidence, and provide related training and guidance.
4.6 Retention
Before being awarded a permanent position, temporary employees employed through local employment agencies are given the opportunity to become familiar with the procedures, working techniques, and tasks of the employees. This is essential in order to significantly lower company turnover and to give the staff time to adjust to the environment and culture of the business.
Large organizations that use staffing agencies can save a lot of money on things like company turnover, and training expenses, as well as on things like transportation and other recurring expenses. This is a fantastic benefit that the employment agency offers to its clients, the employer business.
4.7 Less footwork
One more reason why candidates favor hiring local employment services is the less administrative burden of using a single request form to submit applications to numerous organizations. As a result, the candidate has access to a big number of employment offers and can therefore consider a variety of possibilities. This is primarily due to the fact that many staffing companies have a sizable clientele. Consequently, selecting from a range of businesses is simple.
5. Why choose us?
If you read this article, then you can stop searching for "employment offices near me" because you are in the right place now. Kinza HR, a leading local employment services firm, can simply assist you in locating the kind of workers your company needs. Over the years, we have successfully supplied businesses with temporary, full-time, and independent contractors. As a result, we can confidently assert that our solutions are highly effective for all kinds of organizations. For companies, we provide the following services:
Additionally, our business offers expertise in these fields:
Do you to hire our local employment services for your next recruitment? Reach out to us! Send us an email at contact@kinzahr.com with your specifications, and we'll assist you discover the perfect candidate. On the other side, if you are looking for work, we also have a lot to offer you.
Additionally, The Talent Point is available to you if you are looking for work nearby. Visit thetalentpoint.com, upload your CV or resume, and search for the region's most intriguing available positions. Additionally, you can email us at contact@thetalentpoint.com for more details.