When a company needs to hire employees, it must carry out the recruitment process, which is usually complicated and time-consuming. Therefore, many companies opt for using RPO or Recruitment Process Outsourcing solutions, which can provide them with advantages and perks. And if you need to hire new employees, it is recommendable to learn about RPO and why you need it.
In this article, you will learn everything you need to know about Recruitment Process Outsourcing and the benefits it provides. In addition, we will also explain RPO and RTO so you can find the best option for your company's needs. This way, improving your company's functions will be smoother, and it will also allow you to hire the best candidates. Let's observe:
1. What is RPO recruitment?
2. How does RPO work?
3. How can RPO be different than other outsourced recruiting alternatives?
4. Recruiting process outsourcing
5. Cost of different RPO models
6. Benefits of RPO
7. How can Kinza HR help you learn more about RPO and PRO services?
1. What is RPO recruitment?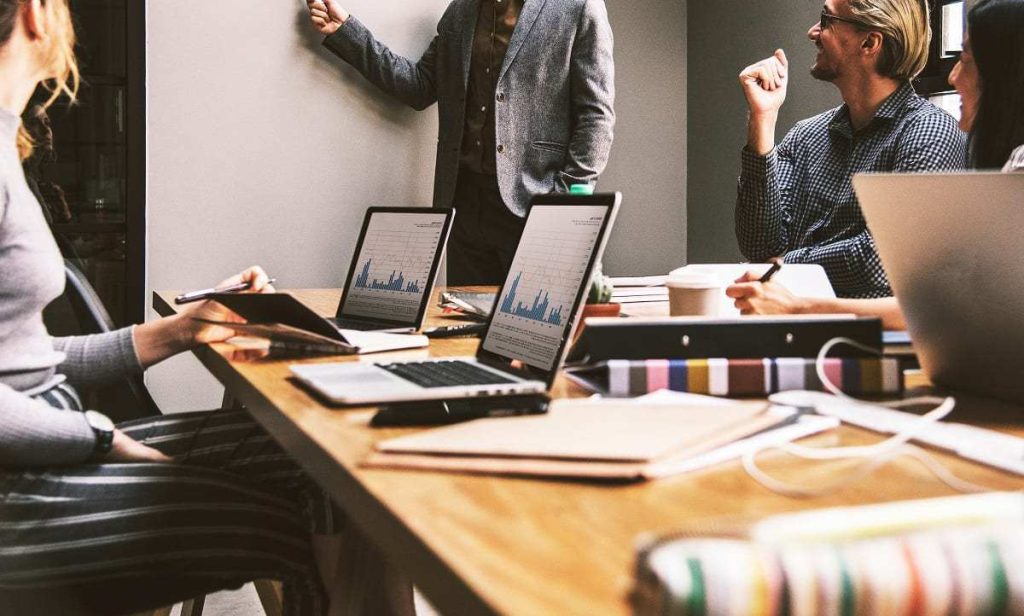 RPO is known for being a solution for businesses during the recruitment process to find better candidates in less time. And if you are currently an employer looking for candidates, this could be the most suitable option for your business. However, in case you are wondering "what is RPO?", below we will further explain this concept and everything it involves.
Firstly, you should know that RPO consists of an employer transferring their recruitment responsibilities to a third party. And this third party is an RPO services provider.
1.1. Why should you consider using RPO as a solution for your business?
As an outgrowth of BPO (Business Process Outsourcing), RPO is a method designed to source and hire qualified candidates. And it involves minimal involvement from HR staff, which can bring benefits to the employer and the company. There are several reasons why employers should consider using RPO services to hire new employees.
For example, it is known that the recruiting environment is currently complex for many companies. And after the COVID-19 pandemic, the recruitment process is now carried out remotely using different strategies and technologies. Therefore, leaving it to a professional RPO provider can be the most effective solution.
2. How does RPO work?
Firstly, it must start with an agreement between the client company and the RPO provider. And during this first stage, they must outline the scope of the project, cost, timing, and other factors. Once the RPO provider and the company's HRM staff create/discuss job descriptions, the RPO provider posts the job opening using their recruiting methods.
Then, the RPO provider will assess the candidates as their resumes arrive, and then, they will start to gather and screen applicants. During this process, potential candidates will most likely go through pre-employment assessments if necessary. After the RPO process is successfully completed, the employer has to interview a small number of candidates to make the final decision.
3. How can RPO be different than other outsourced recruiting alternatives?
Any company can choose any of the available recruiting options to hire new employees. And those options are carrying out internal recruitment processes, staffing agencies, and contract recruiters. Nonetheless, many companies have been recently opting for Recruitment Process Outsourcing to quickly hire the best candidates in the market.
But how is RPO different from other options? RPO is now a popular option because it is a strategic partnership that provides extra value-added benefits. For example, you can find some of them below:
3.1. Analysis and planning
An effective RPO service ensures success when achieving the company's business goals. And that is because professional RPO providers help their clients to forecast their staffing requirements.
This way, they can develop an effective plan and get the necessary resources to meet their clients' needs. Therefore, unlike other recruitment options, RPO provides better analysis and planning to apply accurate recruiting strategies and get better results.
3.2. Wide job marketing
Recruitment Process Outsourcing providers use job boards, social media, referrals, and networking to market client jobs and drive exposure to employer brands. And this way, it is easier for them to find the best candidates without spending too much time. So, this is considered another major differentiator from other staffing services that might not be as effective as RPO.
3.3. Sourcing and engaging talent
And apart from finding candidates, RPO providers can also build up your employment brand, recognition, and reputation. This is because these providers always find a way to engage future potential talent through different vias. For example, some of these vias are talent communities and talent pipelines.
On the other hand, Recruitment Process Outsourcing providers will also source candidates in advance by applying multiple sourcing assessments. This way, they can ensure excellent results compared to other staffing alternatives.
3.4. Candidate assessments and care
One of the many benefits of requesting the services of an RPO provider is that they will assess candidates. And this way, they will be able to guide candidates through the beginning of the process. As a result, RPO providers can make sure that these candidates have the required core skills, experience, and competencies.
Apart from providing candidate assessments, RPO providers also ensure candidate care. In other words, they help employers to take care of the candidates and manage their experience. And this is an important factor because it will reflect the employer's brand. Therefore, RPO providers will take care of the candidates whether they are being interviewed, considered for the job, or hired.
4. Recruiting process outsourcing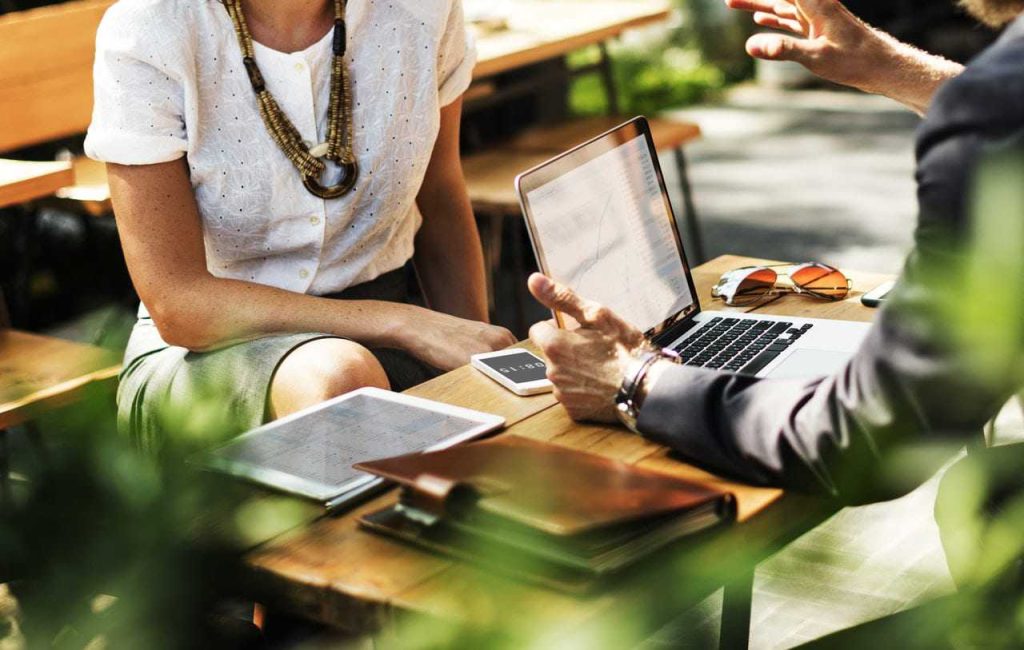 As we mentioned before, Recruitment Process Outsourcing is about the process of finding the right candidates for a job opening. But instead of carrying out this process on their own, employers will transfer this responsibility to professional recruiters. And this way, employers will be able to save time, reduce costs, and obtain the best results in less time.
However, it is essential to be aware of the different types of RPO engagements and models before requesting these services. And like this, employers can choose the most suitable option based on their hiring needs to get the desired outcome. Below, we will briefly describe further details regarding some of the most popular or requested types of RPO engagements.
4.1. Types of RPO engagements
RPO services cannot provide the same results for all companies unless these companies choose one of the existing RPO engagements. And according to RPO specialists, there are at least three main types of RPO engagements, which are the following:
On-demand RPO.
Function-based RPO.
And full RPO.
4.1.1. On-demand RPO
This particular type of RPO engagement is a contract-based one in which the provider knows the organization and the results it needs. And the provider is also aware of the organization's messaging and processes, which allows them to adapt to their requirements. On the other hand, the contract must specify a determined number of roles within a specific period.
4.1.2. Function-based RPO
In this other case, the RPO provider will take a piece of the organization's recruiting needs completely off the organization's plate.
For instance, let's say that your company has a particular division that requires a more complicated hiring process. And the company's internal resources cannot complete this particular procedure. Therefore, you will need this RPO engagement, and your RPO provider will take care of this division's recruiting.
4.1.3. Full RPO
And lastly, you will find the full Recruitment Process Outsourcing engagement type. In this case, your RPO provider will offer your company's entire internal recruiting function. And this includes access to your provider's full breadth of resources.
In other words, the contract with your RPO provider will include all processes related to your company's recruiting function. For example, it will include sourcing, marketing, interviewing candidates, and many more.
4.2. How to choose the right RPO provider for your company?
If you still do not know which RPO provider can best suit your requirements, you should consider asking these questions:
Is your RPO provider capable of addressing the challenges of your company's recruitment infrastructure?
Can your RPO provider access a large talent pool to hire the best candidates?
Is your RPO provider capable of guiding you in choosing the RPO model that best suits your company?
Does your chosen RPO provider support the RPO model that your company needs?
Can your RPO provider develop customized talent sourcing and acquisition strategies on demand?
Is your RPO provider capable of meeting your timeline?
Does your chosen RPO provider offer flexible and scalable alternatives?
Do your RPO provider's values align with your company's and your goals?
Is your RPO provider familiar with the current requirements of your industry?
Does your RPO provider have a reputation for reducing their clients' turnover rates?
What are your RPO provider's turnover rates?
Will your RPO provider be able to maintain constant communication with the members of your internal teams? If so, then how do they intend to do it?
And apart from recruitment-related services, are there any other value-enhancing solutions that your RPO provider can offer?
By answering these questions, it will be easier to choose the right RPO provider for your company.
5. Cost of different RPO models
Apart from the types of RPO, you should also know about the cost of each different model before choosing one. And you will be able to find several models including the following:
Management fee model: this model usually requires the client company to pay a monthly fee, which may change depending on the agreement. And also, the cost can vary depending on the number of hires the company requests.
Cost per hire model: unlike the previous model, the client company must pay a fee for each successfully hired candidate. This is a perfect solution for short-term projects.
Management fee plus cost per hire: this model can be considered a combination of the previously mentioned ones. And that is because it combines two main aspects. The first one is the consistent recruiting effort under the management fee. And the second one is the payments for the success of the program or hires.
Cost per slate: the RPO provider will charge a fee for a specific number of sourced, screened, and qualified candidates. This model is also suitable for short-term projects.
Cost per transaction: in this case, the RPO provider will charge a fee for a particular process that they complete. For example, it could be the initial screening process or reference checks.
6. Benefits of RPO
Companies that request RPO recruiting services can enjoy a lot of benefits that help them in many aspects and functions. For example, with these solutions, they can reduce their expenses significantly and save the time they spend searching for candidates. Furthermore, they can also improve their compliance with the laws while getting access to the best candidates in the market.
And when it comes to a tight labor market or specialized fields, the best solution for employers is using RPO. Besides, RPO provides employers with people analytics on hiring practices and supports globalization by helping companies expand into other countries. Sourcing, hiring, and onboarding processes become smoother when using RPO services.
7. How can Kinza HR help you learn more about RPO and PRO services?
If you choose Kinza HR as your partner, we will provide you with the best RPO solutions for your company. Moreover, we will provide you with other services and solutions to help find the employees you need for your business. Plus, our team also offers PEO and EOR services for companies looking forward to expanding their operations outside the country.
Would you like to learn more about Recruitment Process Outsourcing (RPO) and its benefits for your company? Kinza HR is your best ally in this case, and our specialists will provide you with the RPO solutions you need for your business. All you need to do is to contact us and let us know about your needs, so we can start working on them.