An Employer of Record UAE offers complete company recruitment, HR, and payroll services efficiently. With this solution, your business can be busy expanding and improving other aspects, while all these details are handled by professionals.
In this article, you will be able to see the details that make these organizations an excellent option. Let us see:
1. What is an Employer of Record UAE?
2. Employer of Record Dubai payroll services
3. Other important aspects handled by the Employer of Record services
4. KinzaHR is your best EOR solution
1. What is an Employer of Record UAE?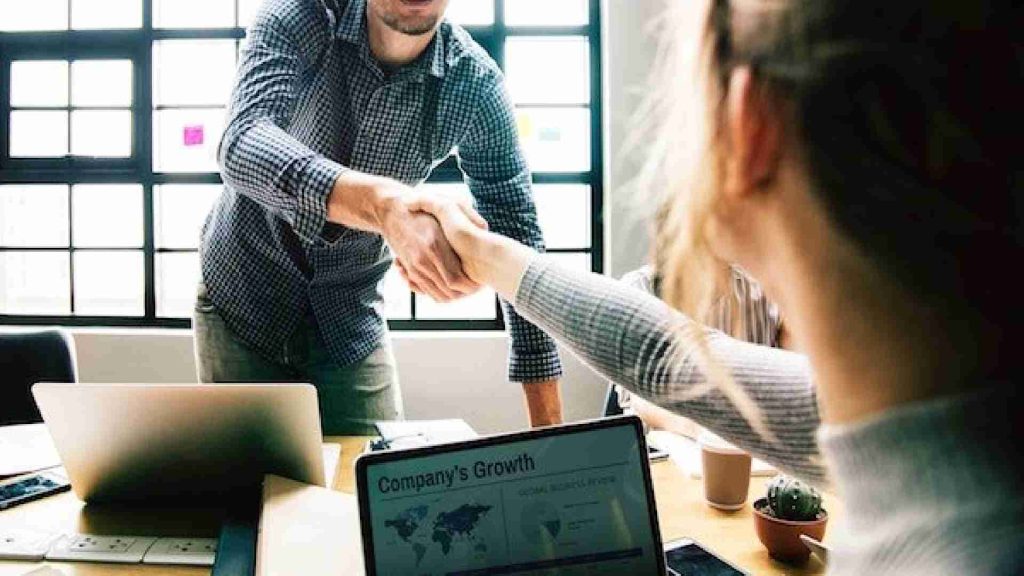 This is a third-party organization in Dubai, United Arab Emirates, and it works by recruiting employees for other companies. It also works for immigration and tax purposes, even though the employee they hire works for another company. On the other hand, the Employer of Record services complies with normal work tasks and duties, including administrative staff occupations.
On the other hand, this entity allows you to hire people from another country quickly and without the intervention of legal entities. In addition, EOR hires personnel, being the legal employer of the worker, while your company manages the activities of its personnel. Thus, the company will be more efficient and with better organization, the EOR will manage the payroll, benefits, risk reduction, and support for workers.
1.1 Characteristics of the best Employer of Record Dubai
In general, the Employer of Record UAE complies with the characteristics that you will see below:
With an Employer of Record, you can outsource employees internationally and regularly manage HR departments.
You can enter the market more efficiently and hire employees 90% faster, who can start work in 48 hours.
It complies with and keeps labor laws up to date and allows you to maintain better control over the company.
It has flexibility in new markets, using multiple alternatives, provided that in the long term, it does not require a responsibility.
2. Employer of Record Dubai payroll services
There are rules in the UAE for the management of payroll and taxes, which depend on the hiring of foreign or national employees. In this case, EOR services are preferred by companies in the country, to manage and manage payroll. In addition, this employment entity complies with immigration and tax regulations.
Likewise, contracting the services of an EOR allows for optimizing and facilitating the performance of the worker within a company. Also, this service allows your company to be more profitable while providing security and confidentiality. The EOR service covers the following:
Preparation of offer letters.
Issues the no objection certificate (NOC).
Plan and manage paid employee leave, paid vacations, and sick leave.
Help with applying for and choosing the right medical or health insurance.
Contributes to setting up the salary protection system.
Manages the calculation of legal tip payments under UAE labor law.
Prepare and deliver to employees the salary certificate, salary receipts, and bank transfer letters.
Manage settlement calculations, and completion of trial periods, during or after this period, endorsed by UAE legislation.
3. Other important aspects handled by the Employer of Record services
If you are planning to employ workers in the UAE, there are some regulations that you need to be aware of to draw up a compliant contract. Also, the benefit that an Employer of Record Dubai offers to important HR needs.
Working hours. Work hours must not exceed 8 hours per day or 48 hours per 6-day work week.
Overtime pay. Overtime is paid at 125% of the minimum wage. In addition, for working between 9 pm and 4 am the employer must pay them 150% of their standard salary. Additionally, overtime cannot exceed 2 hours per day.
The trial period. You can hire an employee for a trial period but it must not exceed 6 months. In addition, you can fire him without prior notice in this period and not pay the right to compensation.
Dismissal and compensation. You can fire the permanent worker at any time but you must apply a 30-day written notice. Likewise, it can dismiss a worker immediately without compensation and notice, for justified reasons. Also, the terms to end a work contract vary depending on the cause of it.
Therefore, it can be terminated in a limited or unlimited contract, for an initiative of the employee or employer, reasons, or excess years of service. In general, employers provide compensation for service in the company, unless it is for justified dismissal.
3.1 Employee benefits
An Employer of Record UAE negotiates the terms of the employment contract with employees in Dubai. Likewise, it includes the legal benefits and paid leave requirements as you will see below:
Maternity leave. Pregnant employees get 45 days of maternity leave before and after birth. In addition, the employee with 1 year of service, receives the full salary and those with less time half the salary.
Employee vacations. Workers with around 6 months of service but not more than 1 year, can receive 2 vacation days per month. Otherwise, an employee with more than 1 year of service will receive 30 days of paid leave per year.
Holidays. Employees receive 10 paid days off annually for holidays.
Sick leave. The employee can receive 90 days of sick leave after 3 months of work (not counting the probationary period). Likewise, the first 15 days of leave are full pay and 30 days is half pay. However, when the sick leave exceeds more than 45 days, the remaining time is not paid.
4. KinzaHR is your best EOR solution
We are the best Employer of Record Dubai and we can offer you the recruitment and payroll benefits that your business needs. We have even been independently judged one of the top Dubai EORs by RemotePad.com. Contacting us is simple, our phone number is +971 43 316 688 or write to contact@kinzahr.com.