Healthcare recruiting is more difficult and unstable than ever. It is getting more and harder to find and keep staff lately. So, obtaining the support of doctor recruitment agencies in Dubai is essential to find the ideal candidates for your postings. Obtain support from our healthcare consultants in Dubai and find the perfect way to hire and onboard medical professionals in the UAE.
In this article, we will be talking about healthcare recruitment in the UAE. Kinza HR is the ideal partner for this task. Unlike other doctor recruitment agencies in Dubai, we make sure to give you top-notch candidates to cover your needs. With Kinza HR, you can easily and effectively hire the right healthcare personnel!
Services Offered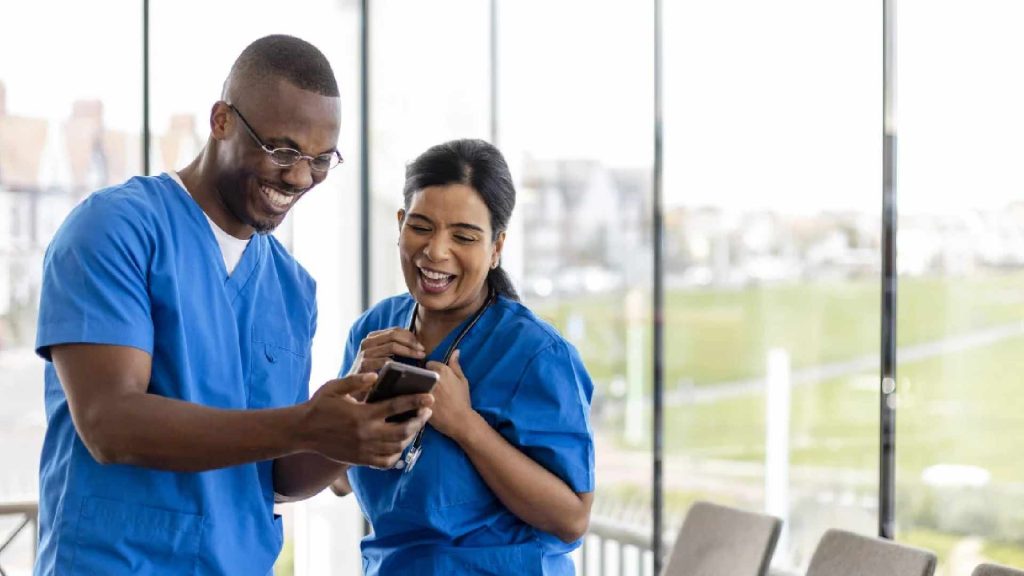 Healthcare recruitment is the act of procurement, recruiting, screening, employing, and integrating medical professionals such as:
Doctors
Nurses
Healthcare administrators
Pharmacists
Technicians
Therapists
Other healthcare personnel.
It is a critical part of the healthcare business to provide excellent care for patients and the seamless running of healthcare facilities.
Healthcare recruiting can be difficult for a number of reasons:
Shortage of professionals: Healthcare professionals are consistently in demand, and in many regions, supply does not keep up with demand. In order to attract and keep talent, efficient recruitment techniques are constantly necessary.
Compliance requirements: The healthcare sector is subject to strict regulation. All applicants must satisfy stringent requirements for accreditation, licensure, and ongoing education, according to recruiters.
Particular roles: Many healthcare positions require a specific set of abilities and background. It can be challenging to find people with the appropriate specialization.
Turnover rates: The rate of burnout can be high in the healthcare industry, which can be stressful. This indicates that recruiters frequently have to fill the same jobs more than once.
Technology: New roles arise as a result of technological advancements, and current roles demand new abilities. Finding applicants with the necessary experience may be difficult as a result of this.
Healthcare recruiters may work as internal HR specialists for a healthcare organization or they may be employed by outside firms that focus on the industry. To locate and entice potential applicants, they employ a number of methods and techniques, such as:
Job boards
Social media
Professional networking
Healthcare recruitment software
Career fairs.
With one of the top doctors recruitment agencies in Dubai, Kinza HR, healthcare institutions can obtain the following benefits:
Specialized Healthcare Staffing
With years of experience, our healthcare recruitment agency understand how important is to have professional healthcare staff. Our team does not compromise the quality of the candidates we provide to you. So, our plan is to provide specialized professionals to strengthen the healthcare industry in the UAE. As one of the top Dubai nursing recruitment agencies, we have access to wide global talent pool to satisfy your hiring needs.
Nurse and Doctor Recruitment
Unlike other nurses recruitment agencies in Dubai, with the support of Kinza HR, you can find the ideal professionals for your vacancies. We make sure to provide licensed candidates, so you will be able to obtain top-notch nurse and doctor staff for your medical institution. Due to our experience we have mastered the art of recruiting. As a result, with our healthcare recruitment agency, you can obtain all the services you need to streamline the hiring process.
Healthcare Professionals Placement
Our nurse recruitment agency Dubai, has been providing outstanding recruiting outsourcing solutions. Therefore, we are your top selection among other nursing recruitment agencies in UAE. We help candidates and employers find each other in the medical field. Consequently, we act as a bridge between companies and applicants. In this way, they are able to find each other easily, meeting each other's requirements and more.
Benefits of Using Our Agency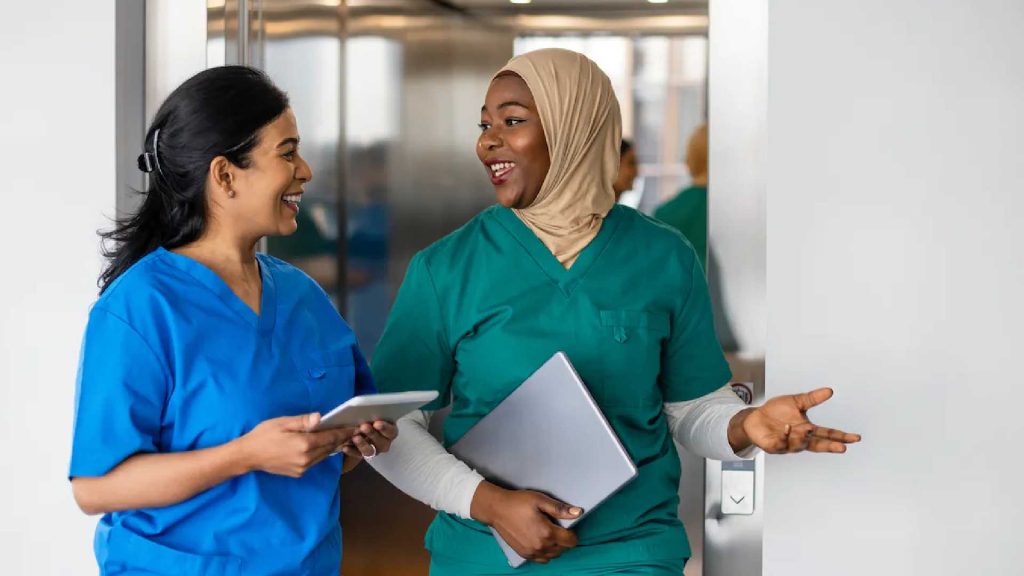 With our healthcare consultants in Dubai, you will be able to obtain the flexibility you need to handle hiring. Our hiring and recruiting services are scalable, this means that you can create a package according to your needs. We use the latest technology solutions to help you hire healthcare professionals in the United Arab Emirates.
Our professional team adheres to the employment laws and regulations in the UAE. As a result, you will not be incurring in penalties or fines. Thanks to our nursing recruitment agency in Dubai, you will cover more space. Subsequently, reaching more candidates in the area.
Great candidate database.
Powerful applicants for your positions.
Free employee replacements.
International recruitment solutions.
Professionals in the healthcare area.
Scalable hiring and recruitment services.
We employ the latest trends, unlike other doctors recruitment agencies in Dubai. With us you can:
Make sure your pay is competitive whether you are hiring certified nursing assistants, licensed nurses, licensed practical nurses, or other workers. It is challenging to reduce excessive turnover if you do not pay a salary that covers your employees' living expenses. Workers are unlikely to worry about finding a new job in health care sector that pays more when remuneration is comparable.
Engagement of employees is crucial. We frequently simply pay attention to the happiness of our employees. Some individuals, however, are content with their employment yet dissatisfied with their employers as a whole. With our support, you can retain employees by putting more of an emphasis on employee engagement. It will also benefit the culture of your business.
How to Contact Us
Get in touch with our healthcare hiring team in UAE now! Lets start fulfilling your healthcare personnel needs and find the ideal workers for your open positions with Kinza HR.
Request a Quote
Let us know about your needs and request a quote from our professionals! We will send you the information you need regarding your requests as soon as possible. With us, you will be able to save time and money. Kinza HR is one of the top doctors recruitment agencies in Dubai, so you will obtain your money's worth.
Contact Information
Contact us now and start recruiting with Kinza HR! Send us an email with your needs at contact@kinzahr.com. Also, you can give us a call at +971 43 316 688, our team is more than ready to offer you all the answers you need!