Being aware of the Labour Law and employee rights in the UAE is crucial for both employees and employers. These rules are the reason why working or doing business in this country is beneficial for both parties. Therefore, if you are an employee or employer, you must learn about the UAE Labour Law and comply with it.
In this article, you will learn about the labour rules in the UAE that employers and employees must follow. For example, if you are a business owner or an employer, here you will learn about your obligations and responsibilities. On the other hand, if you are an employee, you should be aware of your rights. Now, let us take a closer look at some of the most important UAE rules for employers and employees.
Employer Responsibilities under UAE Labour Law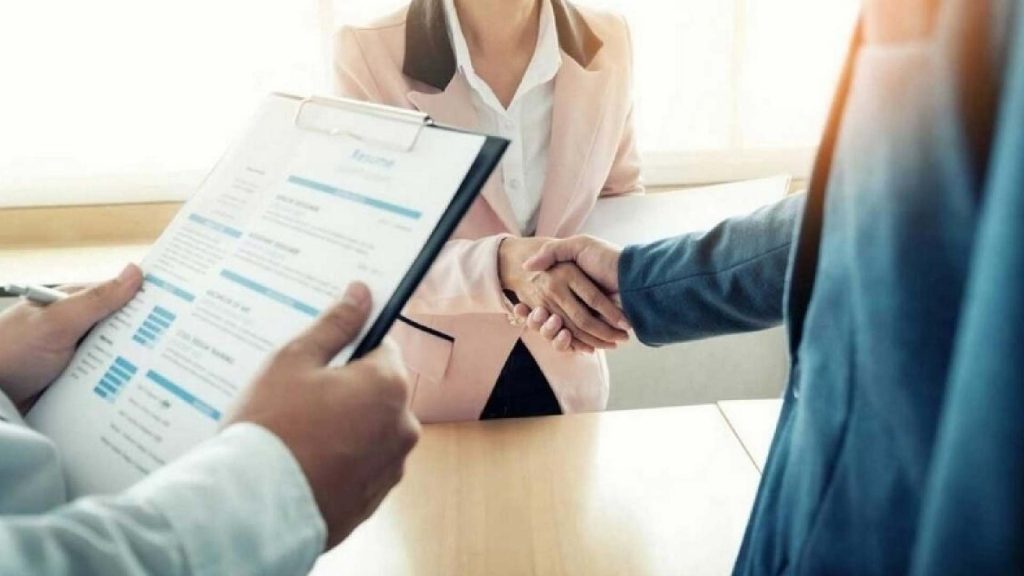 It is evident that all employers must comply with the Labour Law and safeguard employee rights in the UAE. And among the most vital obligations that UAE employers have are:
Upholding a safe work environment for employees.
Providing fair pay and employee benefits.
Managing their employees' working hours and leaves as per the respective regulations.
Furthermore, the Federal Decree-Law No. 33 of 2021, which the government implemented in February 2022, is about employers' responsibilities. And this is the main guide for employers and HR professionals who must take care of these essential duties. In fact, if you read this decree, you will find all the information you need about (but not limited to) these topics:
Business working hours.
Wages and salaries.
Recruitment and probation period.
Annual leave entitlement.
Maternity, sick, and other types of leave.
Standards on employee work safety to ensure a healthy environment.
Calculation of end of service benefits and disbursements.
It is essential for employers to know about their obligations when it comes to employee rights in the UAE. And Article 13 of the Federal Decree-Law No. 33 of 2021 is where you will find a detailed list of them all. Below, you can also find more information about employee rights and employer obligations.
Upholding a Safe Work Environment
One of the main responsibilities of an employer in the UAE is to provide a safe work environment for employees. As you may know, ensuring a safe environment would help to prevent injuries and any other occupational hazards. Therefore, it is an employer's obligation to provide:
The required means to protect employees from occupational injuries and diseases that may occur while working.
Appropriate training for employees to help them avoid such risks.
Besides, it is also mandatory for employers to place instructional boards that contain awareness material. Plus, conducting evaluations periodically is necessary to ensure that all parties meet the requirements of occupational health and safety.
Among the most remarkable regulations regarding safe work environments, you can find the prohibition of alcohol on work premises. And it stipulates that no employer or employee may bring or allow others to bring any kind of alcoholic drinks.
Fair Pay and Benefits
The primary obligation of an employer is to provide fair pay to workers, which should at least consist of a minimum salary. However, the labour rules in the UAE still do not set a minimum salary for employees. Nonetheless, the law establishes that salaries must cover the basic needs of a company's employees.
The Labour Law and employee rights in the UAE state that the minimum wage and cost of living index can be determined in two ways. Firstly, it can be either in general or, secondly, for a particular area or profession by virtue of a decree and consent of the Cabinet.
On the other hand, all employers must also provide benefits to their employees, like the ones we will mention below. For instance, all types of paid leave and additional compensation for working overtime are essential employee rights in the UAE.
Furthermore, there is a vital element that all employers must use to safely transfer salaries to their employees' respective accounts. And that is the Wage Protection System or WPS, which helps guarantee and safeguard employee rights in the UAE. The Central Bank of the UAE created this system so workers can receive their payments directly to their bank accounts. Therefore, according to the Labour Law, it is mandatory for companies to pay their employees by using the WPS.
Managing Working Hours and Leave Regulations
The Labor Law UAE working hours, as per Article 17 of the Federal Decree-Law No. 33 of 2021, consist of 8 daily hours. Therefore, employees must complete 48 hours per week. However, if the MOHRE approves it, working hours can be increased up to 9 hours per day. But not all companies work 9 daily hours. In fact, only businesses within the consultancy, hospitality, and food and beverage industries have this schedule.
On the other hand, government entities, which are the only ones that the Labour Law does not govern, have a different schedule. In these places, employees only operate for a maximum of 7 hours per working day. Furthermore, you should know that there can be a reduction in working hours during certain events. For example, within the private sector, employees' working hours are reduced by 2 hours per day during Ramadan.
Besides, in certain cases, employers may reduce employees' working hours. For instance, during hot summer days, construction and industrial workers are not permitted to work. And if a company forces their employees to work under a designated break time, there will be a penalty. Usually, a company penalized for this situation must pay a fine. This fine is between AED 5,000 and AED 50,000 per labour worker.
Apart from managing working hours, an employer must also make sure to provide the stipulated benefits. And providing different types of leave is one of their most important obligations related to employee rights in the UAE. Below, we will explain some of the main types of leave that UAE employees can obtain.
Employees' Rights under UAE Labour Law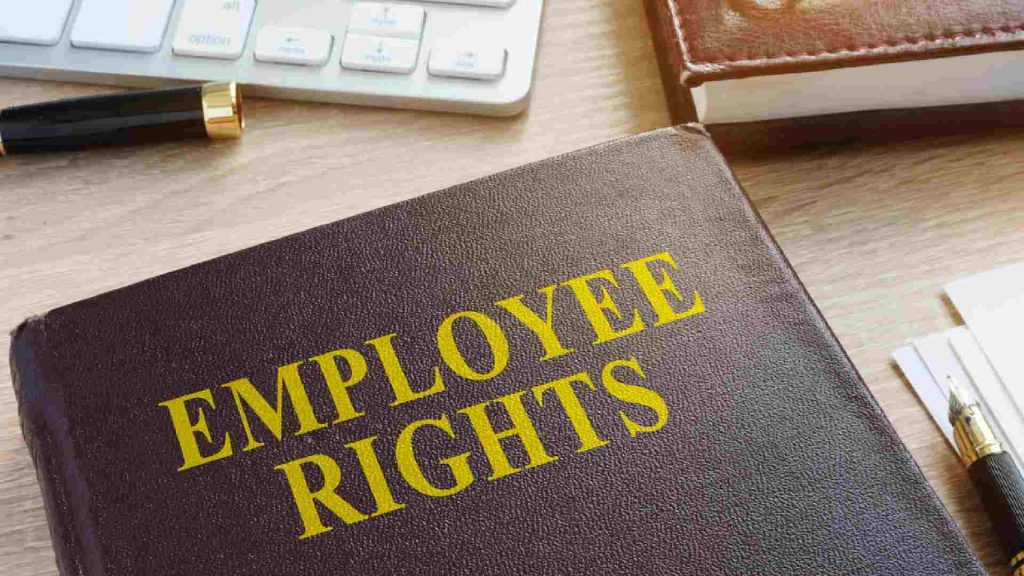 Employers and business owners are not the only ones who must be aware of employee rights in the UAE. In fact, if you are an employee in this country, you should also know about these rights that you have. For example, apart from wages or salaries, benefits are the most essential benefits that all employees can receive from employers.
And among the benefits that employees can obtain in the UAE you can find:
Annual leave.
Sick leave.
Maternity leave for female employees.
Parental leave.
Bereavement leave.
Study leave.
Overtime payment.
End of service benefits.
Reduction in working hours for employees working in particular industries.
Paid leave during certain public holidays.
On the other hand, you should be aware of the public holidays in which employees can get paid leave. For example, employees are entitled to this benefit during eight particular public holidays in the UAE, like Gregorian New Year. Other holidays are Eid Al Fitr, Arafat, Eid Al Adha, Hijri New Year, Prophet Mohammed's birthday, Martyr's Day, and National Day.
Another benefit that certain employees can receive is a reduction in their working hours during certain periods. For instance, individuals who work in the construction and industrial sectors can obtain this benefit during the hot summer period. But especially, at the hottest time of the day, it is possible for them to get a schedule with reduced working hours.
Maternity Leave: Implications and Benefits
In most Middle East countries, most female employees are eligible for receiving a maternity leave entitlement whose duration can vary. And in the UAE, absolutely all female employees can receive this necessary benefit according to the UAE law for employees. But depending on whether they work in the private or public sector, the duration of this leave might vary.
So, how many days of maternity leave in the UAE for the private sector are available? There is a total of 60 days of paid maternity leave. During the first 45 days, employees can receive a full day's pay. However, during the following 15 days, they will only receive half pay. But if the employee needs to extend her leave, she can do it at an unpaid rate. Nonetheless, she can only extend this leave for up to a maximum of 45 days.
On the other hand, the employee nursing her child can take 2 breaks per day to breastfeed her child. But the duration of these breaks must not exceed an hour. Besides, the employee will be entitled to this benefit during the first 6 months following the delivery of the child.
Apart from the maternity leave that female employees can obtain, there is another similar benefit. This benefit consists of a parental leave that a worker (either the father or mother of a newborn) can enjoy. According to the UAE law for employees, this benefit offers a maximum of 5 working days of leave. Furthermore, the employee can take this leave for a continuous or intermittent period within 6 months from the date of delivery.
Overtime: Impact on Work and Compensation
Each employee in the UAE's private sector has a stipulated working schedule that consists of 8 daily hours. But if an employer requires them to work beyond their regular hours, it will be considered overtime. Therefore, in this case, employers must carry out the required overtime calculation in the UAE as per the Labour Law.
In other words, the employee must receive a wage equal to the wage that corresponds to the regular working hours. Therefore, the employer must calculate it according to the employee's basic wage. In addition, there must be an increase of not less than 25 percent of that wage.
However, in other cases, this calculation may increase to 50 percent. For instance, if the employee completes overtime between the time period of 10 pm to 4 am. But this rule does not apply to employees whose employment contracts stipulate that they work on the basis of shifts.
On the other hand, if employees are required to work on the weekend, they shall receive compensation. And this compensation may be another day off or monetary compensation of a regular day's pay plus 50 percent of that wage.
Apart from maternity leave, there are other types of leave that are part of employee rights in the UAE. For instance, annual leave is one of them, and it consists of an entitlement that employees who fulfill certain requirements can get. In fact, there are two conditions under which employees are eligible for an annual leave entitlement, which are:
If the employee has worked for a company between 6 and 12 months, they can take 2 days per month.
But if the employee has completed 1 full year of service, they can take 30 days of annual leave.
Besides annual leave, employees are also eligible for sick leave and bereavement leave. The first one (sick leave) consists of no more than 90 days per year. But this number of days is subject to conditions that the law stipulates. During the first 15 days, employees receive full pay, and for the next 30 days, they receive half pay. Lastly, there is no pay for the last 45 days.
As for the bereavement leave benefit, an employee can get 3 or 5 days of leave in the case of the death of a relative. On the other hand, you should know that there is no emergency leave in the UAE. But although there is no emergency leave in the UAE Labour Law, most businesses grant this benefit to employees.
Another type of leave employees may obtain under certain conditions in the UAE is study leave. So, employers can grant this benefit that consists of 10 working days per year. However, employees must:
Be studying at one of the educational institutions approved by the state
Have worked for at least 2 years for the same company.
Contact our team if you desire to learn more about the UAE Labour Law.