One of the most important and challenging functions for a human resources team is talent acquisition. It is the process of attracting, identifying, evaluating, and hiring the best available candidates to meet the current and future needs of the company. It is essential to know that there is no single way to do it, but it depends on several factors. For instance, the labor market, business strategy, type of position, and organizational culture.
In this article, we will show you four common talent acquisition scenarios and how to deal with them effectively. Every good human resources team knows that it is necessary to know and adapt to the different scenarios that exist for talent acquisition. That is the purpose of this article, to provide information to companies so that they can be successful in this process. In essence, we will explain the advantages and disadvantages of each and the best practices to overcome them. Thus, you will be able to improve your skills and results as a human resources professional. In addition, to create an ideal talent acquisition team.
Recruitment for team retention and sustainability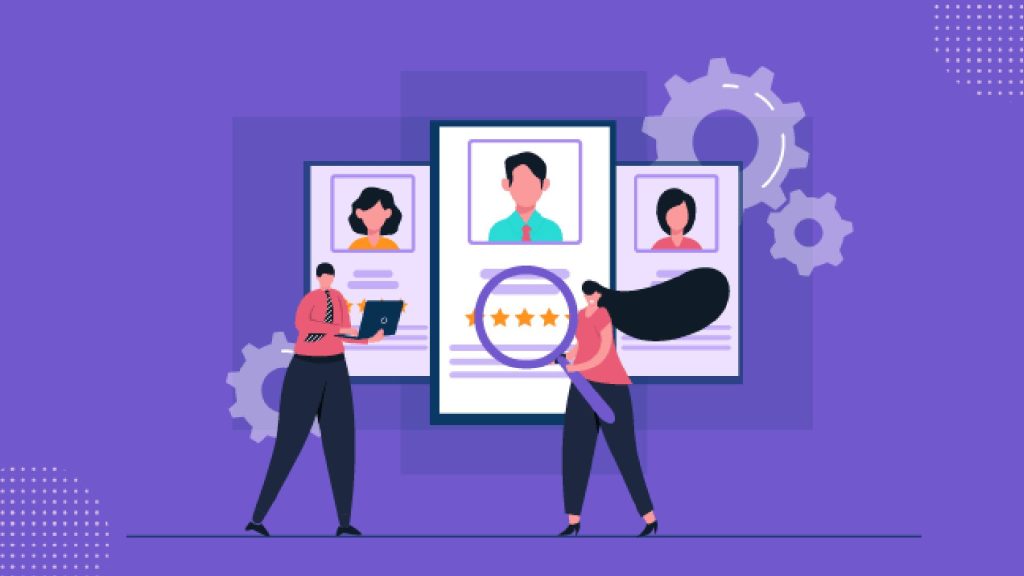 In recent years, sustainability has held a leadership position for employee retention and acquisition. In this way, job applicants take into account the environmental and social sustainability that the company can offer. Additionally, all companies will be able to quickly and easily adapt to this trend that more easily attracts and retains the best.
For companies, attracting and retaining the best talent is one of the highest priorities. On the one hand, the attraction of talent manages to hire the best candidate for the position. While on the other hand, the retention of talent guarantees the growth and productivity of the company. There are ways that companies can take advantage of the current hiring trend around the world.
One is by obtaining a sustainability certification and thus earning a reputation as a sustainable company. However, one of the best methods is to take advantage of the benefits of recruitment process outsourcing (RPO). Today's most successful companies understand the importance of attracting top talent and retaining them for a long period in their ranks.
If a company loses its employees regularly, it results in lost money and productivity. In addition, it is very difficult for a company to maintain its success if its employees constantly leave the company. In this way, a company that cannot retain its employees is very frowned upon in the world of work. This is one of the reasons why companies outsource recruitment.
Recruitment for organizational expansion and development
Always having a strategic action plan will be essential to meet the needs of your company. For this reason, you need to focus on different elements during your hiring process. In this way, you will be able to hire the right personnel so that your company can expand correctly.
Develop a hiring and recruiting strategy: Finding the right talent and hiring it is not easy. Identifying him and convincing him to explore the opportunities at your company is hard work. For this reason, it is important to have a strategy that facilitates this entire process. In addition, outsourcing of staff is a process to make outsourcing more efficient.
Try to avoid self-recruiting: As attractive as self-recruiting is, it is probably going to go wrong. There are companies that specialize in recruiting on behalf of individuals, making the process easier and more efficient. In this way, making use of RPO services is very helpful to get the right personnel for the expansion of your company.
Retain employees: For a company to grow, it is not enough just to hire the right employee. Other factors need to be considered as well, and retaining employees is one of them. For this reason, when recruiting you should look for candidates who are committed to the development and growth of the company.
Other factors: When a company is looking for personnel to carry out a satisfactory expansion, it sometimes forgets important elements. One of them is the onboarding process of candidates, which is important. This is because, when a company is expanding, it must maintain both selection criteria and criteria when integrating new talent.
Recruitment for specific expertise, knowledge, or capabilities
One of the talent acquisition trends in 2023 is to recruit for specific knowledge, skills, and abilities. This is known as KSA (Knowledge, skills, and abilities). Currently, human Resources departments commonly use this tool. In essence, this consists of reviewing the KSAs of the candidates that explain their qualities about the open position. Thus, they can determine if they are a good fit.
Every person who wants to apply for a job in the UAE should know what the KSA declaration is. Which is defined as a description written by an applicant in which he describes his skills, knowledge, and abilities. It is important to note that this is specific to the position available. For employers, this is a tool that helps employers quickly select the best candidates for each job.
The KSA statement is more commonly known as a job application supplement. In addition, it requires applicants to develop answers to questions specific to the open position. Generally, everything should be written in essay form and should not be longer than one page. Each of the answers is rated on a scale of a minimum of 1 and a maximum of 100. This is to describe how closely it matches the qualifications needed for the job. Of course, from the perspective of the applicant and the employer, you will need to verify the writing afterward.
Although not mandatory, KSAs should still be considered when applying for a job. Especially, those that are in the form of essays or narratives. You should know that employers may call them by different names. For instance, Professional Technical Qualifications (PTQ) or Quality Ranking Factors (QRF). As its name indicates, a KSA must have only three essential elements which are Knowledge, Skills, and Capabilities.
Talent search to fulfill the strategic objectives of the company
Many wonder how does recruitment process outsourcing works and the truth is that there are many ways to do it. In addition, these companies must know different hiring techniques. One of the most interesting is the search for talent using specific strategies. The search for talent is the process whose purpose is to attract, develop, and retain candidates who can contribute to the success of a company.
But, you will surely wonder how you can develop this talent acquisition technique. In essence, you only have to follow three simple steps that you will see below.
Evaluate the current situation of the company: To be successful in this talent acquisition technique, the first thing to do is to evaluate the current situation. In addition, you must identify the gaps and opportunities in your search for talent. For this, you can use HR analytics to collect and analyze different data about your workforce. For instance, performance, commitment, skills, diversity, and more.
Define the future needs of the company: Now, you must define the expectations and needs of the company for the talent search. You need to align the search for talent with your business strategy. That is, understand the mission, values, vision, goals, and objectives. In addition, you can consider other external factors that affect the business. With all this, you can define the skills, competencies​​, and behaviors that you need from the staff.
Develop the talent search plan: Finally, you must develop a talent search plan. This will be a roadmap in which you must describe how to attract, develop, and retain the necessary talent for the company. In principle, you must include a talent acquisition strategy that will define the way to search, recruit, and select the best applicants. In addition, you have to include strategies for talent development.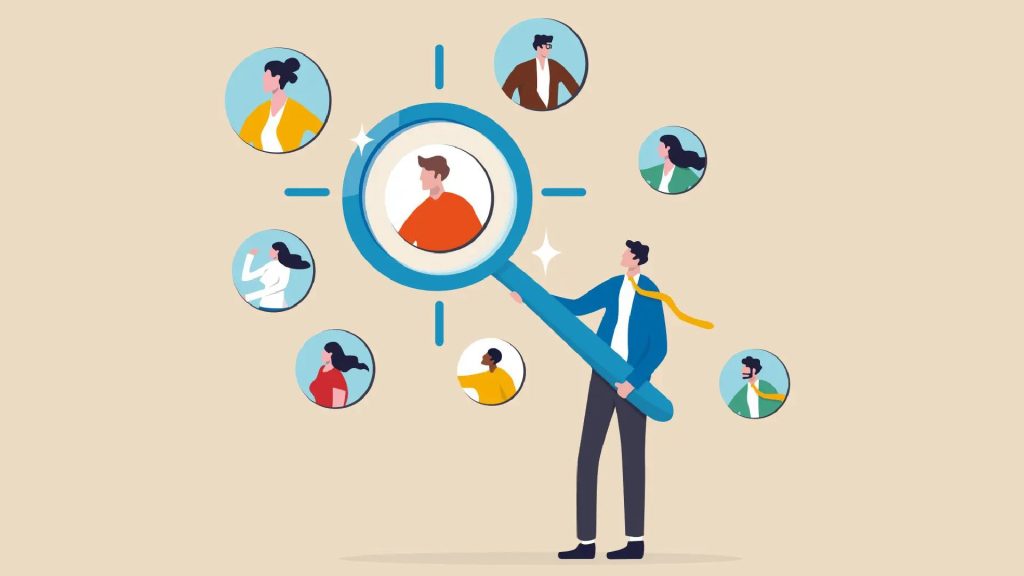 Talent acquisition can be a challenging and complex process. That is why it requires a specific strategy, followed by efficient execution and constant evaluation. If you want to confidently navigate this entire process, there are certain things to keep in mind, which they are.
Emerging trends and the labor law context that affect the supply and demand of talent.
The objectives of the company and the organizational culture that define the profile and competencies of the ideal applicants.
Recruitment channels and sources that allow for attracting and capturing the interest of potential candidates.
Methodologies and selection tools that facilitate the hiring and identification of the best talent.
Metrics and performance indicators that allow measuring the effectiveness and impact of talent acquisition actions.
By taking these aspects into account, talent acquisition can be optimized and thus, achieve a competitive advantage in the market. In addition, the experience of employees and candidates can be improved, to encourage retention and engagement. Finally, you can contribute to the growth and success of the company. Of course, aligning talent with the corporate vision and values.
To facilitate the talent acquisition process, you can hire the support of a specialized recruitment agency such as KinzaHR. KinzaHR is a company that offers different adaptive human resources solutions for the needs of each client. Additionally, KinzaHR has the experience to provide an effective and professional recruiting experience.
As a result, they help companies connect with employers and employees in the UAE. Finally, KinzaHR offers recruiting services for a wide variety of industries. Thanks to this, they provide life-changing opportunities to people who are looking for employment in this nation. By hiring KinzaHR, you can save money, time, and effort on talent acquisition. In addition, to guarantee the satisfaction and success of all parties that are part of the process.