To select the best CV format for Dubai for applying for jobs, some prior knowledge is necessary. Additionally, you must choose the resume format that best suits your needs and adequately shows your skills. Also, take into account that an employer or recruiter will take a minimum of 30 seconds to 1 minute to read it.
In this article, you will learn about the most used and useful formats to present your CV when applying for a job. You will also receive some tips to send your CV adapted to Dubai that will increase your chances of getting a job.
Understanding the Dubai Job Market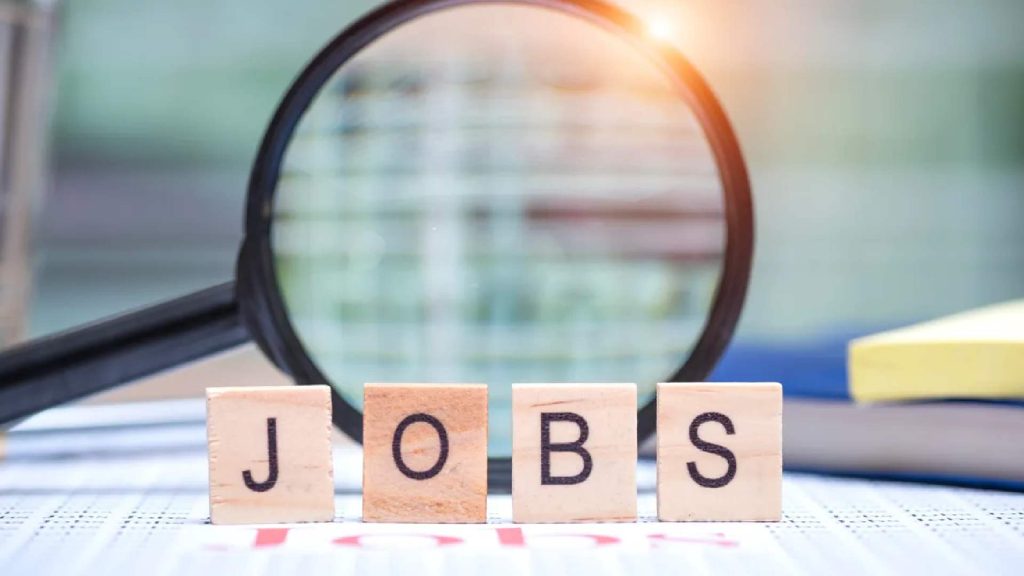 In Dubai, the economy is focused on a type of luxury retail trade such as finance, property, construction, and tourism. Moreover, the city has numerous companies, which means a lot of competition for jobs. Consequently, this emirate is most sought after for its high salaries and sumptuous lifestyle.
It is for this reason that if you want to apply for a job in this emirate, you must adapt the CV format for job in Dubai. Thus, the structure of the CV is clear and very professional, so that it makes a difference in the competitive market. Furthermore, in Dubai, employers prefer a traditional CV with detailed descriptions of your entire work history and additional data.
Also, you must support it with the certificates, visa status, and marital status you have at the time of submission.
Why your CV Format Matters in Dubai
A resume is a description of your work experience and the skills you can offer for the position you are applying for. Generally, it is a summary that can last from one to three pages. In Dubai specifically, the CV preferred by employers is the most detailed and is 2 to 3 pages long.
In Dubai, you can use any of the CV types available but the length will be determined by your work experience. Likewise, if you do not have much experience, you can apply for junior work for which you will need a resume of at least 2 pages. However, to apply for professional positions, employers require a CV that has about 3 pages at A4 size.
Data that you will have to include in the CV format for Dubai
The first thing to include in any of the types of CV is personal data. In general, data will include your name, telephone number, address, email, and postal address. However, in Dubai, they require additional personal data included in the resume to apply for a job.
Typically, this information details you and will be placed at the top of the resume or at the end of the last section. Below you will know specifically what this data is about, which you will have to include in CV format for Dubai:
Date of birth: this information is important because there are employers who have specific age ranges for each position.
The civil state. Employers are interested in this information because it could affect the process of applying for an employee visa.
Information about the driving license. In Dubai, many vacancies require the applicant to go to various places in the Emirates.
Visa status. This data is important for employers to know if the visa is valid to work in Dubai.
Languages spoken. Possibly, the employer would like to know what languages you speak. Hence, including this data can improve your employment opportunities, especially if you speak Hindi, Urdu, or Arabic.
Structure for CV format for Dubai
In Dubai, the structure of your CV matters, so you should use a professional structure to have the best chance of success. Likewise, a recruiter expects the CV format for Dubai to use a traditional structure. That is, expect to see your work experience first and then what your education and skills are.
Similarly, it is typical that they prefer the reverse chronological design with which they will be able to know what their last job was and their recent education. On the other hand, the order of the sections in your CV format for Dubai will be organized according to your experience and the position you are applying for. Employers in Dubai, however, receive many applications for jobs.
Therefore, they use ATS systems that can review and classify CVs. Consequently, your CV must have a specific structure so that the system can easily recognize it. Additionally, make sure your resume has the following sections.
Contact details
Professional profile
Work experience
Educational background
Certificates
Skills and achievements
Classic CV
This type of CV format for Dubai will provide your most important information while still being brief and easy to read. Hence, you will be welcomed by recruiters or hiring managers who sometimes have their hands full. In addition, a CV must be well structured since carelessness and disorganization can harm it by making it less important.
On the other hand, if the format has a clear logical structure along with some techniques to make it easier to read, it will be successful.
Chronological CV
The chronological is a more commonly used type of CV with a structure that lists in chronological order and dates. Furthermore, this resume may benefit you if you have a very solid work history consistent with the job you will be applying for. Likewise, in work experience, this curriculum covers 8 to 10 years, depending on the number of years in the institutions.
In the structure of this CV format for Dubai, you will place your most recent position to the previous ones, each with their dates. However, it is not necessary to go further than ten years ago because it would no longer be relevant to the job application.
Functional CV
This CV format for Dubai is useful if you are graduating from university or making a career change. Likewise, it is ideal if your work history is not as solid as it should be for applying for the job you want. Additionally, with functional CVs, you will highlight your skills and applications related to the job description.
In the same way, it will allow you to compare it with your capacity for the same position that you hold in another company. For example, if you have enough volunteer or practice training hours at Computer Coach but without remuneration. Also, if you have CompTIA A+, CompTIA Network+, and CompTIA Security certifications or more, they would give you the opportunity for a career in IT.
Additionally, when using the functional resume format, first list the skills and certifications you have. In addition, mention how I used them in the previous position and at the same time how I will use them in the paid position.
Combination CV
This format for Dubai jobs, as the name suggests, is the combination of two models, the functional and the chronological. Generally, it will show your work history and the skills you have developed. Also, creating this format is easy if you have significant experience and education.
You can start by placing your resume with the jobs you are looking for. Likewise, write a solid, professional summary with a section that talks about your skills. Also, include your work history in chronological order, and at the bottom, you can include your training and education.
Visual CV
A visual resume is a well-designed resume combining images, texts, and colors prepared by professional designers, consequently, its appearance is impeccable and visually perfect. Likewise, the structure is formed by professional experience, skills, competence, recognitions, and languages mastered.
Additionally, you can place the hobbies described appropriately for your employer. In the same way, you can attach your website or links to your blog, social media accounts, or any other important one.
Also, you can send the visual resume to the company by email, or you can print it or simply display it in an online profile.
Infographic CV
This type of CV is a representation of your skills, experience, and qualifications using graphic design elements. Generally, these elements are graphics and timelines as well as icons to represent the information. However, this type of resume is not suitable for every job application.
For example, when you submit this resume through an applicant tracking system you may be disqualified. The reason is that if the system cannot read the information you will lose the opportunity. Therefore, in this particular case, it is better to send it in the format indicated in the job offer.
Consequently, the infographic resume is excellent for a design-related job offer. However, for other areas, this type of CV will not be a good idea.
Expert Tips for Dubai CVS
After choosing the right CV format for Dubai for the job offer you want, you can apply expert advice. Below we will show you a series of practical tips to make your CV a success in the job search:
Arrange the information in reverse chronological order. This means that you order your information from the most recent to the last previous.
Organize your CV using a maximum of 2 pages. This is a professional decision as HR staff generally prefers short resumes.
Use the easiest-to-read size and font for your CVs. One of the most used fonts is Calibri and the size for the text should be 12 points. However, it is a good idea to make titles and subtitles a little larger.
Post a good photo of yourself. For this task, it is advisable that you seek the help of a professional photographer and that you wear an appropriate style of clothing. Make your personal information clear so that the reader can understand it well.
Use chronological origin in the experiences section. The chronological order can be applied to your experiences, education, and the two highest qualifications. However, be sure to add more positive ratings if you have them.
Mentions that references will be attached when requested. This will be if they have not requested it with the job advertisement.
Check spelling and grammar carefully. Pay attention to grammar and spelling, which are the aspects that are neglected when writing the format for Dubai job. Equally, bad grammar denotes a careless person who does not care about correct work.
Make any necessary corrections. Review the text for possible grammatical and structural errors. Also, note errors in the accuracy of each information.
Finally, use keywords and action verbs instead of possibly trendy words.
Tips to remember before writing a CV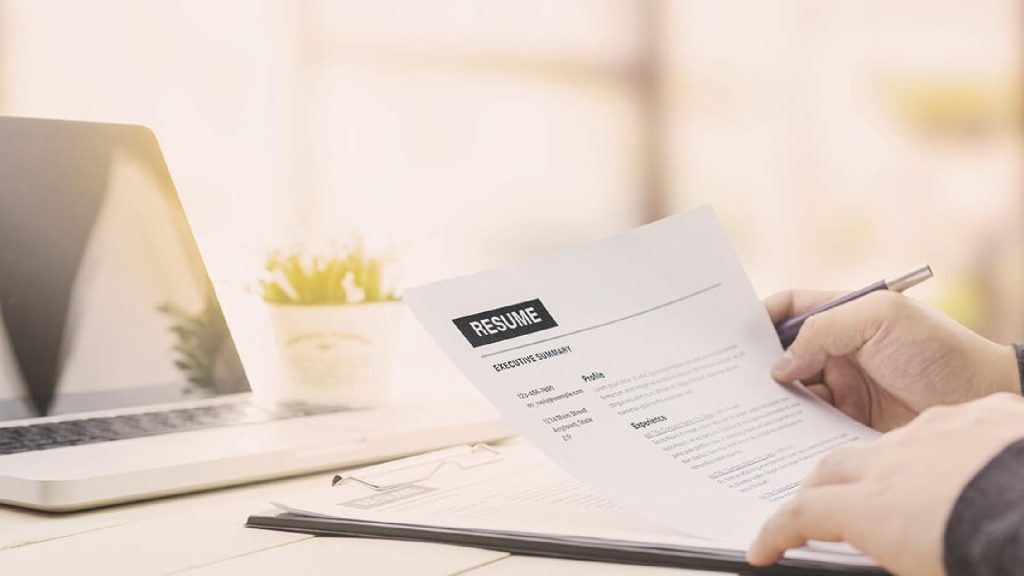 As we have said before, the resume will be the reflection that recruiters will have of your skills, achievements, and qualifications. Hence, take note of the following tips before you begin writing your resume:
Organize your resume very well and avoid leaving too many blank spaces that will make it appear nonprofessional.
Keep your information concise so the employer can easily read and understand all the information.
Use the space you have to display the call most optimally.
Look in the job advertisement to see what keywords or skills you need to apply for the job. Also, add keywords to your resume that relate to the position you want.
Do not skimp when expressing your qualities and skills for the position you are applying for.
Select the appropriate format for the type of job you are applying for with elements that highlight the relevant aspects.
Additionally, no matter which CV format you choose, take care of details such as margins and font type. Likewise, include the skills you have on your CV and update them when you have learned new ones.
In conclusion, a good CV format for Dubai can open up many unique career opportunities for you. In addition to a good format, make sure you stand out from the many who apply for the position. However, remember that the CV must be accompanied by credentials that speak of your experience, studies, and skills.
Also, if you want information or help with this and a related topic, contact us and we will inform you of everything you need.